Chesapeake Energy to Sell Midstream Assets for $4 Billion
by Dow Jones Newswires
|
Kristin Jones & Ben Lefebvre
|
Friday, June 08, 2012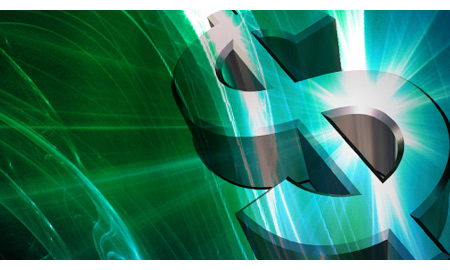 Chesapeake Energy Corp. plans to sell midstream assets totaling more than $4 billion in cash, as the embattled natural-gas company struggles against mounting debt.
The sale of the pipeline and gathering assets to private-equity fund Global Infrastructure Partners will help Chesapeake as it strives to bring its debt level down to $9.5 billion by year-end and make up for a $10 billion cash shortfall. Chesapeake Energy posted long-term debt of $13.1 billion in the first quarter after going on a asset-buying spree and having its cash-flow eroded by plummeting natural gas prices.
Chesapeake said it will receive $2 billion by the end of June for the sale of certain mid-continent gathering and processing assets of Chesapeake Midstream Partners L.P. At the same time, Chesapeake Energy agreed to sell the company's interests in its wholly owned subsidiary Chesapeake Midstream Development L.P. for a possible additional $2 billion.
The net book value of the assets was around $1.4 billion as of March 31, Chesapeake Energy said. The agreement with Global Infrastructure Partners includes a 45-day exclusive negotiation period, with a possible 45-day extension.
Global Infrastructure Partners is led by Credit Suisse Group AG and General Electric Co. It partnered with Chesapeake Energy to form Chesapeake Midstream Partners, an entity that went public in 2010 and operates gas-gathering and processing systems in the Marcellus Shale, Barnett Shale and other U.S. locations.
"These transactions will preserve the strategic relationships we have with [Chesapeake Midstream Partners] and [Chesapeake Midstream Development] as our primary midstream service providers and further strengthen the close relationship we have enjoyed with [Global Infrastructure Partners] since 2009," Chesapeake Energy Chief Executive and co-founder Aubrey McClendon said.
The overall sales will reduce Chesapeake Energy's capital expenditures budget by approximately $3.0 billion over the next three years, the company said.
Friday's deals will bring Chesapeake's disclosed asset sales so far this year to $6.6 billion. Mr. McClendon said the company expects to meet its targeted range for 2012 asset sales. The company sold $2.6 billion in assets in April and is trying to sell additional land worth an estimated $15 billion.
The latest sale, assuming it closes, should shore up Chesapeake's balance book by up to $6 million over the next two years after taxes, said Argus Research analyst Phil Weiss.
"It's progress, but there's still a way to go," Mr. Weiss said.
Although the asset sales bring Chesapeake Energy closer to cleaning up its balance sheet, jettisoning its pipelines could bring some marginal downside.
"We suspect transport costs could increase on the margin with these assets in the hands of a third party," energy analyst firm Simmons & Co. said in a note to investors.
Chesapeake made the sale announcement as investors gather in Oklahoma City to attend the company's annual shareholders meeting.
Chesapeake's heavy debt load, falling revenue and complicated financial structure have caused an outcry from shareholders. Mr. McClendon has also faced sharp criticism after media revelations detailing personal loans he received from firms doing business with Chesapeake, dealings critics say represent a conflict of interest.
Under pressure from shareholders, Chesapeake is expected to replace more than half of its board with new directors, limiting the power of Mr. McClendon.
The acquisitions will result in Global Infrastructure Partners owning 69% of Chesapeake Midstream's limited partner units and all of its general partner interest.
In connection with the deal, Chesapeake Midstream Partners is projecting 2013 full-year earnings before interest, taxes, depreciation and amortization of $550 million to $575 million. It expects $550 million to $600 million in expansion capital expenditures, and around $74 million in maintenance capital expenditures.
Generated by readers, the comments included herein do not reflect the views and opinions of Rigzone. All comments are subject to editorial review. Off-topic, inappropriate or insulting comments will be removed.
RELATED COMPANIES