Want to Gain a Foothold in the Land of Milk, Honey and Now Oil and Gas?
by Matthew V. Veazey
|
Rigzone Staff
|
Tuesday, June 12, 2012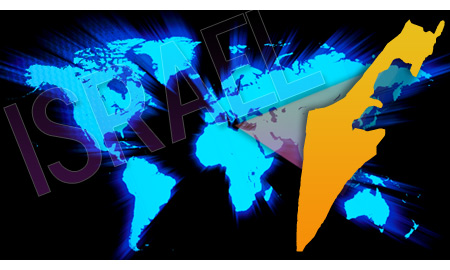 Israel may occupy a small area on the globe, but the tiny Middle Eastern country is determined to make its mark the world energy scene. Thanks to a series of major hydrocarbon discoveries in recent years, Israel stands ready to boost its domestic energy security and become a liquefied natural gas exporter.
The U.S. Geological Survey in 2010 estimated the Levant Basin in the Eastern Mediterranean (shared by Israel, Syria, Lebanon, Cyprus and Gaza Strip) holds a mean recoverable reserve of 122 trillion cubic feet (Tcf) of natural gas and 1.7 billion barrels of oil. Major discoveries to date include the Tamar (9 Tcf), Leviathan (17 Tcf) and Aphrodite gas fields (7 Tcf, in Cypriot waters). Before Israel can realize its energy ambitions, however, it needs to develop its fledgling oil and gas industry. As a result, it is inviting seasoned industry players to establish operations in the country.
"All parties with expertise and know-how in prospecting, extraction and infrastructure are welcome," Shaul Tzemah, Director General of Israel's Ministry of Energy and Water Resources, told a French oil and gas industry delegation in March of this year. "It's now or never. If you want a presence, there are opportunities to be grasped."
The following month, Tzemah recommended setting aside 50 percent of the gas reserves from Tamar and Leviathan for export. According to the U.S. and Foreign Commercial Service (CS) of the U.S. Department of Commerce (DOC), potential export markets for Israeli natural gas include Jordan, the Palestinian Territories, Asia and Europe.
Israel also intends to use its natural gas for domestic consumption. During an appearance last month at the Offshore Technology Conference in Houston, Israeli Minister of Energy and Water Resources Uzi Landau remarked that his country's use of natural gas to generate 40 percent of its electricity represents a significant step forward in its ongoing quest for energy security.
The DOC, International Trade Administration (ITA) and CS are recruiting 15-20 firms in the U.S. oil and gas industry to participate in a trade mission to Israel this fall. Companies specializing in exploration, production, pipeline construction, logistical services, workforce training and other related subsectors are invited to apply for the Oct. 27-31, 2012 trip, which will include executive-led briefings, seminars and meetings in Tel Aviv and Jerusalem.
"[The trade mission] will introduce U.S. firms to Israeli trade partners in the energy industry in hopes of boosting U.S. exports and job growth," said David McCormack, International Trade Specialist with DOC.
"Exploration and production companies will also learn about the latest developments regarding exploration licenses in Israel."
Participating companies will be responsible for expenses related to travel, lodging, most meals and incidentals. The cost of participating in the trade mission hinges on company size. DOC will accept applications until August 24, 2012.
Based on comments from Landau's OTC appearance, Israel's government sees its nascent oil and gas sector as a new chapter in the country's already rich history.
"If Moses were to take [the Israelites] out of Egypt today and to Israel, he would have described Israel as a land of milk, honey and natural gas," Landau remarked.
Read more about Israel's petroleum engineering partnerships
Generated by readers, the comments included herein do not reflect the views and opinions of Rigzone. All comments are subject to editorial review. Off-topic, inappropriate or insulting comments will be removed.