Argentina's YPF Outlines $35 Billion, 5-Year Investment Plan
by Dow Jones Newswires
|
Ken Parks
|
Wednesday, June 06, 2012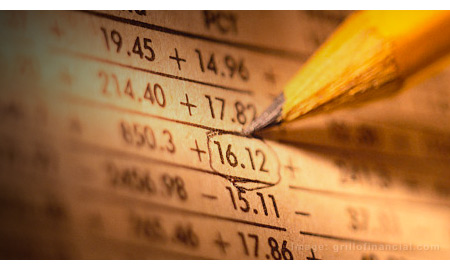 Argentina's state-run oil and gas producer, YPF SA, plans to invest about $7 billion a year during between 2013 and 2017 to increase production, the company's chief executive Miguel Galuccio said Tuesday.
YPF will fund its ambitious 2013-17 investment plan largely with its own cash flow and seek partners and investors to share development costs, Mr. Galuccio said in a televised speech.
"Today our main task is to reverse declining production," said Mr. Galuccio, who hopes to stabilize oil and gas production this year by drilling 746 wells.
If the company's five-year plan pans out, output is forecast rising to 216 million barrels of oil equivalent in 2017, from an estimated 159 million this year.
Mr. Galuccio said his goal is to make YPF a leader in the development of unconventional oil and gas deposits in Latin America and a global authority in the area of reworking mature fields.
In its 2011 annual report, YPF classified all of its principal fields in Argentina as mature.
But the company's real growth potential lies in unconventional oil and gas locked away in shale rock.
Argentina ranked third in the world, behind China and the U.S., in potentially recoverable shale-gas reserves, with 774 trillion cubic feet, according to a study last year by the U.S. Energy Information Administration. Argentina is also thought to hold large quantities of shale oil.
Indeed, YPF raised the estimate of its unconventional resources to 22.8 billion barrels earlier this year from 927 million barrels.
YPF will invest about $1.36 billion to test unconventional extraction techniques next year, and if that is successful it will be followed with $12 billion in additional investment between 2013 and 2017, Mr. Galuccio said.
"We believe Argentina can go from being a net [energy] importer to an exporter," he said.
Ms. Kirchner tapped Mr. Galuccio, 44 years old, to run YPF in April after she seized control of the company in a dispute with Spain's Repsol YPF SA over production and investment.
An oil engineer by training, Mr. Galuccio led the production management division at oil services company Schlumberger Ltd. prior to joining YPF.
Mr. Galuccio has his work cut out for him.
Labor unrest is on the rise as Argentina's heavily unionized workforce demands hefty salary increases to protect their purchasing power from inflation that is widely believed to be running above 20%.
The oil industry hasn't been immune to strikes. Labor and community conflicts cost YPF about 9.6 million barrels of oil equivalent in lost production last year.
And government import restrictions, foreign exchange controls and an informal ban on the repatriation of profits won't make YPF's search for investors and partners any easier.
Founded in 1922 as a state company, YPF quickly grew to become the country's leading oil and gas company. But politics eventually ruined a company that in its early years was considered a successful example of state entrepreneurship.
The military government that ruled Argentina from 1976 to 1983 forced YPF to borrow vast sums to finance state spending, which hobbled its operations for years. The company also became bloated with thousands of superfluous employees who aggravated its delicate finances.
President Carlos Menem highlighted waste and inefficiency at the company when justifying its privatization in the 1990s.
Speaking shortly after Mr. Galuccio's presentation, Ms. Kirchner warned her government won't tolerate price gouging by YPF suppliers and service providers.
"This president and her team... are going to do everything necessary so that [YPF's management team] is successful," she said.
Last month, Ms. Kirchner formally expropriated a 51% stake in YPF from Repsol after Congress approved the takeover.
She accused Repsol of not investing enough in Argentina to reverse years of declining oil and gas production that turned the country into a net energy importer in 2011 for the first time in 17 years.
Repsol has denied those charges and is demanding compensation of $10.5 billion.
YPF's shares traded in New York fell almost 3% to $12.08 Tuesday, valuing the company at about $4.8 billion.
The stock is trading at a far cry from its 52-week high of $46.60 as investors ponder YPF's future as a state-controlled company whose principal goal is to provide cheap fuel to Argentine consumers and industry.
The government has made it clear that generous dividends are a thing of the past as YPF will reinvest all of its profits to boost production.
"This is a company that will be extremely professional and competitive. As we have said in various forums, it will take care of the shareholders who invest in [the company]," Mr. Galuccio said.
Generated by readers, the comments included herein do not reflect the views and opinions of Rigzone. All comments are subject to editorial review. Off-topic, inappropriate or insulting comments will be removed.