Bakken Boom to Squeeze Oil Sands Margins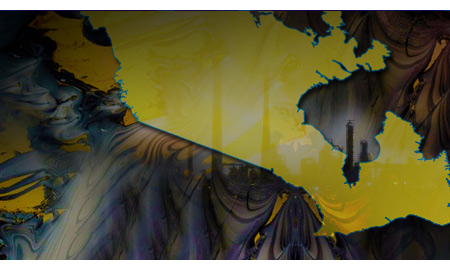 Growing U.S. tight oil production, particularly from the Bakken oil play, threatens to squeeze the margins of Canadian oil sands projects, and could result in unsanctioned oil sands projects being delayed or cancelled due to the potential for wide and volatile price differentials, according to a May 2012 report by Wood Mackenzie.
The massive growth of North American tight oil production, particularly North Dakota's Bakken play, is placing pressure, and competing directly with Canadian barrels moving south, according to the report. This problem will only get worse as Wood Mackenzie forecasts that North Dakota's Bakken production will double to 1.2 million barrels of oil per day (bopd) by 2015.
Canadian producers witnessed volatile and heavily discounted crude prices earlier this year, which Wood Mackenzie attributed to the oversupplied U.S. Midwest market, where the majority of Canadian oil is exported. Oil sands operators benefited from rising WTI prices and a narrow heavy differential in fourth quarter 2011, but the Canadian price disparity versus WTI started to spread notably in first quarter 2012, partially as a reaction to the temporary disruption of Enbridge's pipeline at Superior, Wisc. in March 2012, and first quarter PADD II refinery charges.
According to Wood Mackenzie, the WTI breakeven price for an average North Dakota Bakken well stands at under $60/bbl. Under a 10 percent discount rate and a 40 percent bitumen differential to WTI, the average unsanctioned stream assisted gravity drainage with little or no capital expenditures to date breaks even at the WTI price of $60/bbl, and a mining extraction project at around $80/bbl. Integrated projects with an associated upgrader break even at a WTI price over $100/bbl.
Unsanctioned projects and phases such as expansions at Horizon, Kai Kos Dehseh's Corner phase, Narrows Lake, Fort hills and Joslyn are the most vulnerable. Wood Mackenzie noted that Syncrude's Stage 4 investment has already been postponed. While projects already on stream are not likely to be affected, their economic success may rely on the progress of one or several pipelines, or be dictated by the cost of rail.
The growing bitumen and tight oil production from Canadian oil sands' will test the capacity of the U.S pipeline system. Wood Mackenzie notes that rising oil sands production – with oil sands projects of over 1 million bopd of production capacity are expected to come online between now and 2015 -- presents the oil sands sector a new challenge in addition to navigating cost inflation, environmental opposition and labor constraints.
"A lack of visibility on available transportation capacity and, in turn, the prices that may ultimately be achieved could impact oil sands projects' commercial viability," said Wood Mackenzie.
'Erratic Pace' Seen in Oil Sands Production Growth
Oil sands production from Alberta has grown at an erratic pace over the past decade due to the high costs of production, Wood Mackenzie said in the report. Shell's AOSP and Canadian Natural Resources Horizon mining projects and thermal recovery techniques helped boost oil sands production. However, rising costs, high breakevens and the 2008-2009 global economic recession resulted in operators canceling, delaying and re-phasing planned projects.
High global oil prices and relatively narrow bitumen differentials resulted in previously suspending projects – many in smaller, more modular form – began gaining traction once again in 2010. As a result of this resurgence in oil sands projects, Wood Mackenzie estimates that oil sands capital expenditures will grow from $15 billion in 2009 to $25 billion this year.
Sixteen projects are expected to come online over the next four years, a mix of Greenfield and expansion projects with most players focusing on existing steam assisted gravity draining, which could potentially produce more than 1 million bopd of bitumen.
Under current development plans, bitumen production will grow by 660,000 bopd to 2.4 million bopd in 2015, of which less than 5 percent of the total is from projects that are yet to be sanctioned. However, bitumen production is set to reach 3.5 million bopd by 2018, with over 23 percent associated with unsanctioned projects.
The 3.5 million bopd figure includes production from several projects that will begin production beyond the 2015 timeframe, including Suncor and Total's Fort Hills and Joslyn mining projects.
"This suggests that there is little scope to adjust near-term production, due to the amount of capital already sunk," said Wood Mackenzie. "However, if the external environment proves to be unattractive, companies do have the option to significantly change the longer term production outlook."
"The significant upfront capital expenditures and high operating costs combine to make oil sands projects amongst the highest breakeven projects globally," Mark Oberstoetter, one of the report's authors, told Rigzone. "Although the returns are low and the breakevens are high compared to other global opportunities, sizeable reserves and stable production results are attractive to many companies."
While a number of thermal oil recovery techniques could prove to be game changers in terms of lowering breakeven costs for oil sands projects, these technologies remain in the early stages, Oberstoetter noted.
"Indeed, SAGD recovery is a relatively new method and many companies continue to experiment with and optimize its use. Anything that reduces the steam requirement will lower operating costs for thermal projects," Oberstoetter said. "Recently, companies have been incorporating solvents into their injection wells and using wedge wells/infill drilling. This should increase well recovery and lower breakevens."
Increased Rail Usage, Pipeline Expansions Needed
"In our view, there is sufficient capacity to export volumes from Canada until 2016, but it is a very different story further south," said Wood Mackenzie. "We are concerned about constraints in the U.S. Midwest and believe increased rail usage and new pipeline expansions are essential."
Wood Mackenzie notes that three pipeline export routes – the Enbridge Lakehead System south of Clearbrook/Superior, TransCanada's Keystone pipeline, and the connection of the Express Pipeline into the Platte line at Guernsey, Wyo. – have a critical impact on Canadian netbacks. Outages, delays in planned expansions, or unforeseen issues at any of these lines could result in volatile prices, directly impacting Canadian producers.
Oberstoetter said that a start-up of operations for the Keystone Pipeline prior to 2015 is highly unlikely. TransCanada in February delayed their start-up estimate for Keystone to 2015 due to delays in the project's approval by the U.S. government.
"As a result, plans to move bitumen to the Pacific coast (such as the Northern Gateway and Trans Mountain expansion) look increasingly attractive," Wood Mackenzie said. "However, First Nations and environmental opposition are highly likely to cause delays."
The risks and impacts of an oil spill are a large concern for opponents of new pipelines across British Columbia and for tanker movement along its coast, said Oberstoetter.
Many environmental groups oppose or voice concerns over the development of new oil sands infrastructure.
"Significant delays are expected in the public hearing process for projects like Northern Gateway, which would lengthen the time needed to obtain necessary permits," Oberstoetter noted.
While existing U.S. Gulf Coast refineries are configured to process heavy crude, the lack of pipeline capacity restricts the oil sands volumes that can be moved into the area. As a result, most oil sands production ends up in PADD II refineries in the Midwest, which have limited capacity to process heavy crude.
Canadian crude ends up competing with Bakken supply in the U.S. Midwest refinery market; these refineries can buy Bakken crude at low prices.
"In short, rising oil sands output is meeting increased Bakken supply down-pipe, and this is placing more pressure on Canadian volumes," said Wood Mackenzie.

Generated by readers, the comments included herein do not reflect the views and opinions of Rigzone. All comments are subject to editorial review. Off-topic, inappropriate or insulting comments will be removed.