Sale of TNK-BP Stake Could Be 'Defining Transaction' for Dudley
by Jon Mainwaring
|
Rigzone Staff
|
Friday, June 01, 2012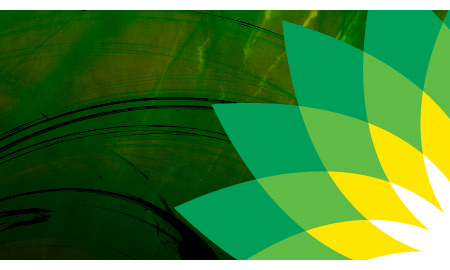 The potential sale of BP's half of Russian subsidiary TNK-BP could be the "defining transaction" of Bob Dudley's tenure as CEO of the 'Big Five' oil major, according to a professional oil investor who follows the company.
On Friday, BP announced that it had received an unsolicited approach for its 50-percent shareholding in TNK-BP and that it had notified its partners – the Alfa-Access-Renova (AAR) consortium – of its intention to pursue a potential sale.
On Monday this week, TNK-BP itself reported that its own CEO
had resigned
. Mikhail Fridman has since been reported as saying that the joint venture was paralyzed and needed one of the two main partners to take full charge.
Nick McGregor, an oil sector commentator and investment manager at UK-based Redmayne Bentley Stockbrokers, pointed out to Rigzone in a phone interview that what Bob Dudley does with BP's stake in the Russian business "is potentially going to be very much the defining transaction of his tenure as chief exec".
The fact that BP has made the approach public makes it likely that BP's rather difficult nine-year period as a stakeholder in TNK-BP is about to come to an end, according to McGregor. "On the face of it they've got to look at unsolicited approaches, just in the interests of shareholders and so on, but the fact that they've gone public with the thing quite so bluntly does certainly make it sound as if they are willing to walk for a reasonable price," he said.
That reasonable price would probably be somewhere between $25 billion and $30 billion, particularly since BP itself offered to pay AAR some $32 billion for its half of TNK-BP last year.
"The big issue [for BP] is what they then do with $25 to $30 billion," said McGregor.
Currently, TNK-BP contributes almost 30 percent of BP's total production while also making up around 30 percent of the company's reserves. So, the sale of the Russian subsidiary would make the firm more of a "bit player" in the oil sector and could even make it vulnerable to takeover, particularly in the light of shareholder concerns about a lack of direction at BP, according to McGregor.
"Unless Bob Dudley can deal with the longstanding accusation about strategy and show there is a very clear growth-focused plan for the proceeds then I think there is a risk that he's put BP in play," he said.
"If he wants to avoid that he's going to have to come out, on the back of any sales transaction, with a very, very clear, very determined growth strategy to deploy the proceeds. Because otherwise, if things remain in the scenario where BP has large amounts of cash but no huge investor confidence that there is a growth strategy there, shareholders will end up running a measuring rule over the net asset value and saying: "We will be better off letting it get taken over.'"
On the other hand, a well-defined strategy that is accepted by BP's shareholders could be a "very good thing". Ideally, BP would go out and buy choice assets to replace some of the reserves that were implied in TNK-BP while replacing some of the production with better-margin production, according to McGregor.
This would also see a boon for the oil sector in general as BP runs its own slide rule over more junior firms. "If [Dudley] can show that he's going to use the $30 billion, you could see a lot of second-line players potentially falling into BP's sights. BP could become the principal acquirer in the sector for the next couple of years. But investors have got to trust the strategy and they've got to be shown the strategy if they are going to buy into this," added McGregor.
Generated by readers, the comments included herein do not reflect the views and opinions of Rigzone. All comments are subject to editorial review. Off-topic, inappropriate or insulting comments will be removed.
RELATED COMPANIES