Maersk Secures $650M Statoil Drilling Gig for Dagny Field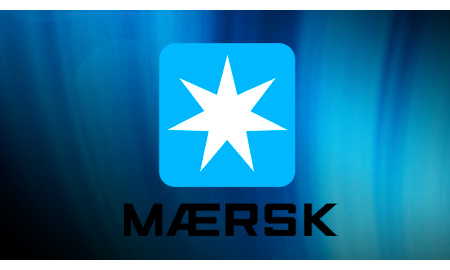 Statoil has awarded Maersk Drilling a contract for chartering a completely new jackup rig for the Dagny field on the Norwegian continental shelf (NCS).
The jackup rig will drill on the Dagny oil and gas field in the North Sea. Earlier this year Statoil and its partners chose a fixed processing platform concept, by which the gas is to be connected to the Sleipner field while the oil is to be transported by ship.
Before the investment decision is made, the selected solution is to be quality-assured in part through various design studies (FEED), which are now taking place.
The investment decision is expected at the end of 2012/beginning of 2013, with estimated production start at the end of 2016.
"This will be a completely new jackup drilling rig that is to be built at KeppelFels in Singapore. It will be the third of this type of rig built with the CJ-70 design. Valued at $605 million, the contract runs for four years with two one-year options," said Jon Arnt Jacobsen, chief procurement officer at Statoil.
"This type of jackup is not a new rig category, but is part of what we describe as conventional rigs, so-called category C."
Production drilling is scheduled to start the summer of 2015 by pre-drilling through the jacket before the platform deck is installed the summer of 2016. With pre-drilling, production from Dagny can be accelerated.
"Dagny and its satellite tie-in Eirin are among Statoil's major developments, containing an estimated 300 million barrels of oil and gas, and we are satisfied that Statoil has now ensured capacity in the rig market in connection with this. The field development will extend the life and utilize the available capacity on Sleipner for many years to come," said Ivar Aasheim, senior vice president for NCS Field Development at Statoil.
Long assumed a minor gas discovery just north of Sleipner, Dagny is a field whose development has been considered on several occasions since its discovery in 1974.
Once oil and gas were proven in the neighboring structure Dagny Øst (formerly Ermintrude) in 2007, the landscape around Dagny was reassessed.
Further delineation in the period 2008 to 2011 established a connection between Dagny and Dagny Øst along with substantial volumes of oil underneath the entire structure. Subsea development with tie-in to the planned Dagny platform has been selected for the adjacent Eirin gas field.
Generated by readers, the comments included herein do not reflect the views and opinions of Rigzone. All comments are subject to editorial review. Off-topic, inappropriate or insulting comments will be removed.
RELATED COMPANIES
For More Information on the Offshore Rig Fleet:
RigLogix can provide the information that you need about the offshore rig fleet, whether you need utilization and industry trends or detailed reports on future rig contracts. Subscribing to RigLogix will allow you to access dozens of prebuilt reports and build your own custom reports using hundreds of available data columns. For more information about a RigLogix subscription, visit
www.riglogix.com
.