Iraq's New Energy Licensing Auction Attracts Few Bids
by Dow Jones Newswires
|
Hassan Hafidh
|
Wednesday, May 30, 2012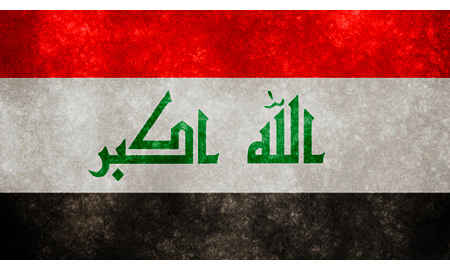 BAGHDAD - The Iraqi Oil Ministry Wednesday awarded only one exploration block out of six it offered, as tough contract terms discouraged many companies from participating in the country's fourth energy bidding round.
Four of the six exploration blocks failed to attract bids from any of the 39 international companies that paid participation fees. The bid for another block was rejected because the oil company demanded a higher remuneration fee than the Iraqi ministry was willing to grant. The bidding continues Thursday.
"It is frustrating," said an executive from a large Japanese firm. "The oil ministry's remuneration fee is very low," he added.
Besides the tough remuneration fee, some bidders were put off by a new clause to the model contract that forbids oil companies from signing contracts with the semi autonomous region in Kurdistan, where petroleum is also plentiful. U.S. energy giant Exxon Mobil Corp. was barred from taking part in the fourth bidding round as punishment for signing deals with Iraq's Kurdistan region in northern Iraq.
"What has happened today is less than our expectation," said Abdul Mahdy al-Ameedi, head of the oil ministry's Petroleum Contracts and Licensing Directorate. "We were hoping to award at least two blocks at today's session," he added.
Ameedi said the ministry planned to reauction two of the blocks Thursday because there was interest from companies who were unable to show up at Wednesday's session for unknown reasons. Ameedi said that only 16 international oil companies showed up at Wednesday's bidding round out of 39 companies that paid the participation fees.
Executives from oil majors such as Royal Dutch Shell, BP PLC, Occidental, and Russia's second largest producer OAO Lukoil were present at Wednesday's session, but none of these firms submitted offers.
Kuwait Energy and its partners Turkey's TPAO and United Arab Emirates-based Dragon oil secured the only awarded block in Wednesday's bidding. The block is located in Basra in southern Iraq near the border with Iran.
"It is going to be profitable for us and for Iraq," Sarah Akbar, Kuwait Energy's CEO, told Dow Jones Newswires. "I am sure 100% that there is oil in the block," she added.
A consortium led by U.K.-Based Premier Oil bid on one block, but rejected the ministry's offer to explore block 12 for $5 a barrel remuneration fee. The group, which also consisted of Petrovietnam and Russia's Bashnent, sought a $9.85 a barrel remuneration fee.
The new licensing auction is held amid political uncertainties in Iraq. Iraqi Prime Minister Nouri al-Maliki faces growing opposition within his coalition government. Kurdish officials in the KRG have called for a vote of no-confidence, while Kurdish leader Jalal Talabani, the country's president, is attempting to work out a deal with Baghdad.
Generated by readers, the comments included herein do not reflect the views and opinions of Rigzone. All comments are subject to editorial review. Off-topic, inappropriate or insulting comments will be removed.