Cove Energy Confirms Takeover Battle is Still On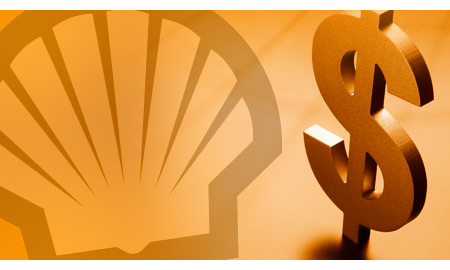 Cove Energy chose to release its 2011 results on Thursday, a day after the takeover battle between Royal Dutch Shell and Thailand's PTT Exploration & Production for the East Africa-focused energy company took a new twist.
Wednesday saw PTT trump Shell's offer for Cove – which has stakes in significant gas resources in Mozambique, as well as involvement in exploration soon to take place offshore Kenya – with a $1.9 billion bid of its own for the firm. Cove's board had already recommended Shell's previous offer, made in April, of $1.8 billion for the business, but the firm's management team is now advising investors to accept PTT's offer.
On Thursday, Cove's directors confirmed that they had withdrawn their recommendation of the offer from Shell.
The prize will be big for whoever ends up taking over Cove.
In Mozambique, the
Rovuma
offshore basin is being explored by Cove and its partner Anadarko for significant resources of natural gas that both Shell and PTT believe would be suitable for LNG projects. According to Cove, there is potential for more than 30 trillion cubic feet of gas and six LNG trains.
In the Rovuma offshore basin, Cove has a working interest of 8.5 percent, while it has a 10-percent interest in onshore Mozambique – where a 2D seismic program is currently being carried out.
In Kenya, Cove has a 10-percent working interest in five offshore blocks where more than 1,100 square miles of 3D seismic has been acquired and its currently being interpreted. Cove and Anadarko also agreed a farm-out of these Kenyan assets in September 2011 to France's Total – which secured a 40-percent interest in all five blocks.
Elsewhere in Kenya, Cove has a 25-percent and 15-percent working interest in two blocks where the operator is BG Group.
Commenting in Thursday's results statement, Cove Chairman Michael Blaha said:
"We have made huge strides in rapidly turning drilling success combined with further East African acreage acquisitions, into tangible shareholder value, through the execution of a formal sale process."
London-based Peel Hunt oil analyst Werner Riding commented that the "competitive tension surrounding what is a highly-prized strategic gas asset offshore Mozambique is conspiring to create exceptional value for shareholders".
Cove reported Thursday that it made a loss for 2011 of $4.1 million (2010: $5 million).
Generated by readers, the comments included herein do not reflect the views and opinions of Rigzone. All comments are subject to editorial review. Off-topic, inappropriate or insulting comments will be removed.