Newly Merged Company to Test Niobrara Play Potential
by Karen Boman
|
Rigzone Staff
|
Monday, May 28, 2012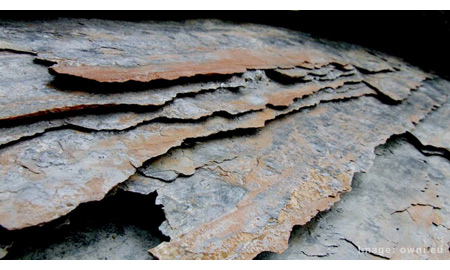 NDB Energy, which has changed its name to Armada Oil following completion of the merger between NDB and Armada earlier this year, will begin a 3-D seismic shoot of the area this August and will drill two wells by year-end to test the Niobrara and Casper formations.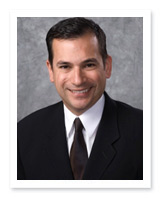 The company will sell its Eagle Ford shale asset in South Texas and its North Texas oil and gas property to focus on developing Armada's Niobrara assets in Wyoming, said Armada President and CEO James Cerna in an interview with Rigzone.
The Niobrara is becoming a more and more interesting play as completion technology has evolved to allow producers to pursue plays such as the Niobrara and the Bakken, which share a number of reservoir characteristics, Cerna said.
"The advancement of technology has really made [U.S.] shale formations economic, allowing for 15 to 20 stage frac jobs."
The shared characteristics attracted NDB to Armada's assets, said Cerna, adding that the merger allowed NDB to leapfrog into an acreage position in an up and coming play.
"The Niobrara right now is where the Bakken was [in terms of development] in 2005," Cerna commented.
Armada's Laramie and Hanna basins holdings include over 25,000 acres in the Niobrara formation in Carbon County in southern Wyoming. The acreage is located near existing infrastructure, including oil and natural gas pipelines, oil refineries, and gas processing plants as well productive oil and gas fields. Armada's neighbors include Anadarko Petroleum, said Cerna.
A number of vertical wells have been drilled in the area. A Sundance formation well, the UPPR Anschutz Ranch No. 1 well, produced approximately 1 million barrels of oil approximately a mile west of Armada's proposed location in the Bear Creek prospect. The well, operated by Texas-based Charger Resources, was initially produced in 1957 for 585 barrels of oil per day (bopd) and is still producing.
Niobrara Potential
The Niobrara shale formation stretches across northeast Colorado, northwest Kansas, southwest Nebraska and southeast Wyoming. Oil and gas is found at depths of 3,000 feet to 14,000 feet.
Oil has been produced from the Niobrara as early as 1876, with early producers finding the Niobrara productive in a number of fields where oil could flow freely with vertical drilling technologies.
EOG Resources Jake #2-01 well, a horizontal well drilled in October 2009 had an initial production rate of 1,558 barrels of oil equivalent per day (boepd), set off a new wave of producer interest in pursuing the Niobrara play. Today, Noble Energy, Anadarko Petroleum and Chesapeake Energy are some of the major companies targeting the Niobrara.
Noble and Anadarko have been exploring the Niobrara formation at the Wattenberg field in the Denver-Julesberg Basin. Producers have been focusing on the Niobrara formation in the DJ Basin and the Power River Basin fields in Wyoming, according to a 2011 report by Tudor, Pickering and Holt.
Noble is actively applying new technology, including horizontal drilling, to improve recovery of liquid-rich hydrocarbons from the Niobrara formation at the Wattenberg field, according to a statement on website.
Noble drilled 85 horizontal Niobrara wells in 2011, and plans to drill over 170 horizontal wells and a dramatic increase in production dominated by liquids.
"We are focused on further accelerating the development of Wattenberg and continue to test the exploration opportunities in northern Colorado and southern Wyoming," Noble said on its website.
Anadarko is planning to ramp up to 10 horizontal drilling rigs at the Wattenberg field later this year, the company said in its first quarter 2012 operations report. The company had seven horizontal rigs active in the play at the end of this year's first quarter; during that time, Anadarko drilled 28 horizontal wells targeting the Niobrara and Codell formation.
Anadarko estimates its Wattenberg HZ program to hold net resources of 500 million to 1.5 billion BOE.
"Every characteristic of the Wattenberg HZ program aligns to make it among the largest and most cost-efficient oil and natural gas development projects in the company's U.S. onshore portfolio," according to Anadarko's website.
Denver-based PDC Energy on May 14 said it would acquire Core Wattenberg assets in Weld and Adams counties, Colo., that include an estimated 35,000 net acres prospective for horizontal development of the Niobrara and Codell formations.
Ryder Scott estimated the acquired assets to have net proved reserves of 29.2 million barrels of oil equivalent (boe). PDC has identified 180 gross proven plus probable Horizontal Niobrara drilling locations on the acquisition properties, and anticipates the acreage to deliver on a gross well basis reserves of 300,000 to 500,000 boe per well and generate an estimated $4 million to $8 million of present value per well.
Obstacles Need Addressing to Unleash Niobrara Potential
Many have claimed the Niobrara is going to be the next Bakken, but that's not expected to happen for quite some time, said Andrew Schrage, co-owner of Money Crashers Personal Finance.
A number of obstacles must be addressed, Schrage noted. "For starters, the reservoir pressure is lower in the Niobrara, which affects productivity and recovery rates. And with certain types of oil, it has less OOIP (original oil in place) per square mile than in the Bakken," Schrage said. "Some have noted faulting challenges as well."
While Niobrara wells are less expensive to drill and complete when compared to the Bakken, the returns is also lower because not as much hydrocarbon is recovered, Schrage said.
Additionally, the sustainability of long-term production levels in the Niobrara plays a role. One oil well drilled in Colorado in 2009 initially produced 1,500 bopd, but has recently dropped off to 250 bopd to 300 bopd, Schrage said.
Furthermore, several Niobrara wells drilled in Wyoming initially produced between 400 bopd to 700 bopd, but production declined by 50 percent in the first three months and by 75 percent within the first six months, Schrage noted.
"However, many in the industry do see a bright future for the Niobrara, especially since Anadarko and Marathon have been involved with the Niobrara for several years and utilized a large amount of its resources," Schrage commented.
Water supply is also another challenge facing unconventional oil and gas development. As unconventional oil and gas exploration and production grows in the Niobrara shale play, so do concerns over whether enough water supply is available to meet the demands of hydraulic fracturing as well as farmers and growing municipalities.
New Name, New Board Members and New CFO
In addition to the merger and new focus on the Niobrara, Armada Oil recently added two new members to its board of directors: Kenneth T. Hern, a former president of Texaco Saudi, and finance industry veteran Will E.D. Matthews. The change-up to the board is required to comply with rules requiring board members have certain types and years of experience, said Cerna.
Cerna said Hern, who he met through Hern's role on the board at Mesa Energy, brings experience with a major oil and gas company that will help Armada navigate through its current pivotal time of development.
Hern retired from Texaco in 1994 after 25 years. During his time with Texaco, Hern served as president of Texaco Brazil from 1989 to 1993, vice chairman and managing director of Texaco Nigeria Limited from 1984 to 1989, and president of Texaco Saudi from 1981 to 1984.
From 2005 until April 2010, Hern served as chairman and CEO of Nova Biosource Fuels. Hern also serves as independent director of Flotek Industries.
Matthews currently serves as principal of Singapore-based mining boutique Macritchie Metals Pte Ltd., and has almost 20 years experience in investment banking, private and ledge funds in the United States, Canadian and Asian markets with firms that include Goldman, Sachs & Co. and UBS Securities.
The company also recently appointed a new chief financial officer, Rhonda B. Rosen, whose pedigree of experience at PriceWaterhouseCoopers and financial consulting will give Armada a CFO with strong experience in public reporting.
By year-end, the company's stock will be listed either on the American Stock Exchange or NASDAQ, Cerna said.
Generated by readers, the comments included herein do not reflect the views and opinions of Rigzone. All comments are subject to editorial review. Off-topic, inappropriate or insulting comments will be removed.