Wastewater Market to Grow as Hydraulic Fracturing Activity Grows Globally
by Karen Boman
|
Rigzone Staff
|
Tuesday, May 22, 2012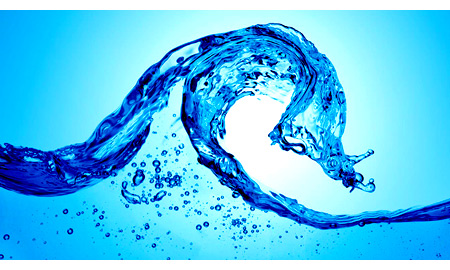 (This article is part 2 of a 3-part series on Fracking Water Treatment.)
The global market for water treatment is expected to reach $9 billion in 2020 as hydraulic fracturing activity increases outside the United States, according to a recent report by Boston-based Lux Research.
The expansion will spur technological innovation and new ways of thinking about water disposal and reuse. However, the field is quickly becoming overcrowded, creating significant risk for new entrants.
Hydraulic fracturing – or fracking – requires between 25,000 to 140,000 barrels of water per well and produces toxin-laced brine that can be over six times as salty as seawater.
The growth in hydraulic fracturing has inspired "a bumper crop of new water treatment startups vying to treat the highly challenging flowback water," said Brent Giles, Lux analyst and lead author of the report "Risk and Reward in the Frack Water Market."
"Fracking represents a significant water treatment challenge – hydrocarbons, heavy metals, scalants, microbes and salts in produced and flowback water from shale gas wells represent a water treatment challenge on par with the most difficult industrial wastewaters," Giles said in a statement.
While the opportunity is large, only a few companies are really positioned to profit, Giles noted.
"Meanwhile, nearly every start-up we talk to is going after frack water, regardless of their technology, and many of them are going to come to grief," Giles commented.
GasFrac, which uses high-pressure propane instead of high-pressure water to fracture gas wells, is posed to disrupt the industry, Lux found in its rankings of key companies on its Innovation Grid based on Technical Value and Business Execution. The technology, which GasFrac has licensed from Chevron, is being tested by oil and gas companies that include Shell, Blackbrush, Husky and Chevron.
"With 300 employees, revenues of $300 million, and $50 million on hand, the profitable company outstrips every water start-up in our lineup, positioned in the 'Dominant' quadrant and earning a 'Strong Positive' Lu Take," said Lux.
Lux found that the companies Ecosphere and Aquamost lead in oxidation technologies to treat wastewater.
Ecosphere was found to be strong in both technical value and business execution, reaching the Dominant quadrant of Lux's Innovation Grid. AquaMost, an early-stage startup, uses catalyzed UV to achieve many of the same results, but also removes metals, and is ranked as high potential on the grid with strong technical value.
WaterTectonics -- which uses high-energy electrocoagulation technology to address heavy metals, biological matter, and hydrocarbons, but leaves salt in place -- meaning is restricted in usage to areas where salt levels are moderate. WaterTectonics reached the dominant quadrant in Lux's ranking due to its long-term alliance with Halliburton.

Back to Part 1: Ecosphere Offers Chemical-Free Water Treatment for Hydraulic Fracturing
Skip to Part 3: Water, Energy 'Inexorably Interlinked'

Generated by readers, the comments included herein do not reflect the views and opinions of Rigzone. All comments are subject to editorial review. Off-topic, inappropriate or insulting comments will be removed.