Transocean Says Its Employees Unlikely to Face Oil Spill Charges
by Dow Jones Newswires
|
Angel Gonzalez & Tom Fowler
|
Tuesday, May 22, 2012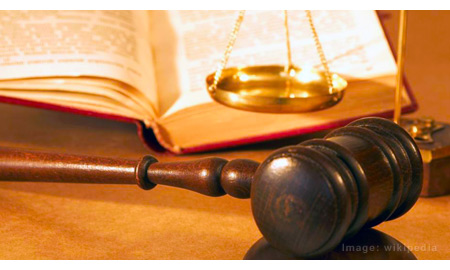 HOUSTON - Transocean Ltd. said an executive misspoke Tuesday morning when he said that the company expected the U.S. to file more charges against workers of companies involved in the 2010 Deepwater Horizon explosion.
Greg Cauthen, Transocean's interim chief financial officer, said during an investor presentation that in the wake of public statements by the U.S. Justice Department, the company expects that "ourselves and BP and Halliburton and other employees will be indicted." But a Transocean spokesman later said Cauthen misspoke and that the company believes it is unlikely individuals at Transocean will be charged.
Last month, the Justice Department brought the first criminal charges in the case against a BP employee.
Halliburton Co. couldn't immediately be reached for comment. BP PLC declined to comment.
Cauthen said that Transocean was taking the potential charges "very seriously." Transocean is well prepared to defend itself in court, although it is also open to a fair settlement, Cauthen said.
Transocean owned the Deepwater Horizon rig, which exploded and sank in April 2010 while working for BP in the Gulf of Mexico. The explosion killed 11 men and led to the worst offshore oil spill in U.S. history.
Cauthen also said that Transocean, which has seen its profits squeezed by downtime related to equipment overhauls mandated by regulation that followed the blast, is working to have that downtime accounted for in its contracts with oil producers.
"We are negotiating improved contractual terms," including tighter liability protections and downtime provisions for the maintenance of blowout preventers, Cauthen said. The company's case is helped by rising demand for deep-water and ultra-deep-water rigs, Cauthen added.
In April, federal prosecutors charged Kurt Mix of Katy, Texas, with two counts of obstruction of justice for deleting from his iPhone hundreds of text messages about the spill that he exchanged with a co-worker and a contractor. Mix's attorneys have said that the information in the messages existed in other forms that others still have and that Mix preserved, and that they have evidence they believe exonerates him.
Generated by readers, the comments included herein do not reflect the views and opinions of Rigzone. All comments are subject to editorial review. Off-topic, inappropriate or insulting comments will be removed.
RELATED COMPANIES