Resource Nationalism: the Usual Suspects or a Wider Problem?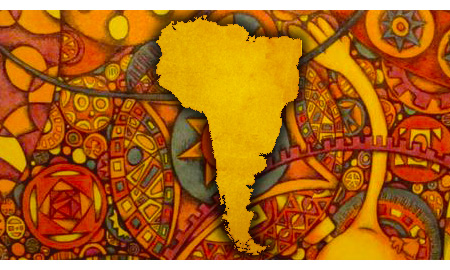 The first few months of 2012 saw Argentine President Christina Fernández de Kirchner raise her profile on the international stage with her government's diplomatic offensive on the United Kingdom over the long-disputed sovereignty of the Falkland Islands.
The Falklands' status as a British Overseas Territory does not sit well with most Argentines, who call the islands "Las Malvinas", despite the population of the islands being made up almost entirely of people of British descent.
That this spring marked the 30th anniversary of a short, but bloody war between the two countries over the Falklands probably meant it was inevitable that some ill feeling would be expressed by Buenos Aires towards London. But the coincidental drilling for – and subsequent discovery of – oil and gas by UK-based companies in the North and South Falkland Basins that straddle the islands has certainly not helped matters.
Argentina sees any oil and gas found around the Falklands as its own. The country's foreign minister Héctor Marcos Timerman has described the "exploitation… of hydrocarbons, without permission" in what he described as "Argentine waters" by UK companies as a provocative act, while his foreign ministry has also threatened to pursue administrative, civil and criminal charges against companies exploring for oil in the Falklands.
Commentators in the UK and in the Falklands themselves have dismissed Argentina's protests about oil drilling as just talk and empty threats connected to bolstering popularity for a government in trouble amid severe economic stress.
But might the threat to take legal action against UK companies over Falklands oil and gas drilling have been just the first stage in a move by President Fernández de Kirchner's government toward a policy of 'resource nationalism'? Certainly, the subsequent move in mid-April to nationalize Spanish oil major Repsol's Argentina-based YPF subsidiary could be seen as confirmation of such a policy.
Meanwhile, Bolivia's decision at the start of May to nationalize another Spanish energy subsidiary – Transportadora de Electricidad (owned by Spain's REE) – could even be seen alongside the YPF nationalization, and Argentina's Falklands threats, as the beginning of a general wave of South American resource nationalism.
So, should energy companies operating in other South American countries be concerned that a wave of nationalization is about to spread throughout the continent?
Populism and Nationalization
Michael Henderson, Latin America Economist at London-based Capital Economics, does not think so.
"This is something we've discussed [at Capital]. And when the recent Bolivian nationalization happened clearly people started drawing parallels with Argentina just because of the fact that it happened so soon after the YPF story, which was such a big thing," he said in a recent interview with Rigzone.
"But if you actually look a bit beyond that I think that in Bolivia this is generally an ongoing trend. They tend to do these sorts of small, periodic nationalizations as part of a program that has been in place for a while."
Henderson has a point. TDE's nationalization in Bolivia is not unusual. In May 2010, President Evo Morales expropriated four power-generating companies including UK firm Rurelec's subsidiary Empresa Guaracachi – in response to which Rurelec is now pursuing the state of Bolivia for $142.2 million in the Permanent Court of Arbitration in The Hague.
But, despite Argentina and Bolivia being among a small handful of South American countries that could pose problems for international energy companies, Henderson points out that actually things have been looking up for firms seeking to do business on the continent during the past few years.
"I think if you look beyond the obvious cases – the sort of populist, nationalist regimes that are in place (Argentina would be one of them, probably Venezuela, Bolivia and Ecuador as well) – the trend is generally in the other direction. So, most of the countries in Latin America have been quite reformist, quite market friendly, more trying to open up to foreign investment than shut the door on it, in recent years," he said.
"So, you could probably argue that there is a divergence going on. But whether this is a broader trend so that we're going see other countries such as Chile, Colombia, etc. falling into the same trap, I think that's a hell of a stretch to make. I don't see grounds for really saying that at this point in time."
Slower growth
Certainly, Argentina's nationalization of YPF appears to be connected to the increasing economic problems that country has.
Following the economic crisis during the early part of the last decade – which saw a heavily-indebted Argentina undergo a sharp devaluation of its currency (the peso) compared to the U.S. dollar – the country enjoyed some nine years of strong growth, with the official unemployment rate falling from more than 20 percent in 2003 to less than seven percent in late 2011.
However, the early months of this year saw much slower growth in Argentina's industrial sector while high inflation continues to be a problem for the country.
According to Henderson, Argentina's trade surplus – essential to keep its economic model afloat – is now "very thin" amid a distorted and uncompetitive business environment.
"They are now desperate for ways to stop this trade surplus from becoming negative and it's seen that the energy balance is one key factor in that," said Henderson. "I think it [the YPF nationalization] was really a grab, but I don't think they thought about their strategy in too much detail. I think it was a sort of knee-jerk reaction, first of all it was a vote winner because clearly most of the Argentine public are in favor of the sovereign having control of their resources. The other thing is clearly they think that they can do something to plug this growing energy deficit."
Indeed, this is a key argument behind April's takeover of YPF according to Argentina's government. It claims that Repsol had not invested enough to increase YPF's production in the country, although Repsol's counterargument is that it invested some $20 billion in YPF since it bought the company in 1999.
But Henderson doubts that the Argentine government has a plan in place to get YPF to perform better than it has been. "I see a lot of talk and I see a lot of promises, but I don't really see them saying 'this is how we're going to go about it'," he said, pointing out that he has seen no credible plans put forward about how Argentina will attract foreign investment or encourage a public-private partnership for YPF.
"They may be able to pull a rabbit out of a hat. You never know. There might be China or another one of these big IOCs around the corner ready to step into the fray, but as things stand it is hard to say," added Henderson. "I think all it has done is warned off foreign investors in other sectors."
Another London-based analyst (who researches the oil sector) put it more bluntly. "This [YPF] was a tempting political target. Go and blame it on Johnny Foreigner and get a bit of political kudos," he told Rigzone under condition of anonymity.
"You should read it as part of a government in trouble and also part of the way that things tend to happen in that part of the world. I would point to Chavez's Venezuela as being further down the road on this, in that it continues to blame foreign enterprises for the failure of the economy, takes them over, strips the assets down and gets ready for another attack. The trouble is that you soon run out of assets."
Investors spooked
Of course, Repsol was not the only energy firm to have owned assets in Argentina. For example, Andes Energia – a firm whose shares are quoted on the London Stock Exchange's Alternative Investment Market and whose investors include many UK-based institutions and private investors – is heavily exposed to Argentina. Indeed, it holds licenses in the country that YPF has already farmed into; earlier this year YPF and Andes announced they had found oil and gas in the Vaca Muerta shale formation on their Mata Mora block in Argentina's Neuquén basin.

Andes saw its shares plunge by more than 30 percent soon after Argentina announced the nationalization of YPF, in spite of the company's chairman stating that it was optimistic about its prospects amid Argentina's desire to increase oil and gas production. Clearly, the firm's investors are spooked that Argentine populism and the desire to nationalize will not end with YPF.
Even so, the feeling among analysts Rigzone spoke to is that Argentina is not about to nationalize the country's entire oil and gas industry.
Generated by readers, the comments included herein do not reflect the views and opinions of Rigzone. All comments are subject to editorial review. Off-topic, inappropriate or insulting comments will be removed.