UK Govt Told Shale Gas Reserves May Be Uneconomical to Extract
by Dow Jones Newswires
|
Alex MacDonald
|
Monday, May 21, 2012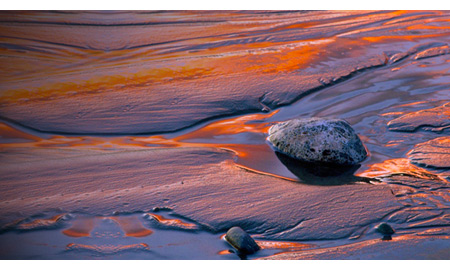 LONDON - The U.K. government has been told the country's shale gas technology is unlikely to contribute significantly to resolving its energy needs and may be uneconomical to extract, The Independent On Sunday reports, citing government officials.
U.K. Prime Minister David Cameron convened at Downing Street a summit to hear from companies, including Royal Dutch Shell PLC, Centrica PLC and Schlumberger Ltd., whether shale gas reserves were large enough to be extracted economically and whether it could make a significant contribution to the U.K.'s energy needs, the newspaper reports.
The industry experts made it clear at the meeting attended by Cameron and Liberal Democrat energy secretary Ed Davey that the U.K.'s shale gas reserves were smaller than first thought and could be uneconomical to extract.
Speaking after the Downing Street meeting, Davey said industry experts were "clear that it would take time for shale gas to be exploited in the U.K." and cautioned that the reserves "are not quite as large as some have been speculating," the newspaper reports.
In 2010, a British Geological Survey estimated that, based on experience in the U.S., U.K. shales could hold 150 billion cubic meters of natural gas, equivalent to roughly two years' of U.K. demand.
A Shell spokesman told the newspaper that "development will be a bit slower in Europe" because of problems of both geology and community impact. "U.K. shale gas is unproven geologically, but we are taking a look to see what the potential might be."
Generated by readers, the comments included herein do not reflect the views and opinions of Rigzone. All comments are subject to editorial review. Off-topic, inappropriate or insulting comments will be removed.