Repsol: Exploratory Well In Cuban Waters Not Successful
by Dow Jones Newswires
|
Santiago Perez
|
Friday, May 18, 2012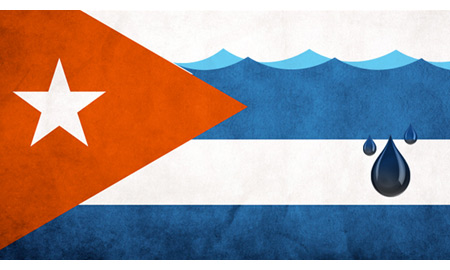 Spanish oil firm Repsol YPF SA said Friday that an exploratory well in Cuban waters was not successful and will be capped.
In February, Repsol initiated deep-water exploration drilling about 50 kilometers north of Havana as part of its global exploration operations.
"The well was dry," said Repsol spokesman Kristian Rix. "Geologists are evaluating how we move forward."
Repsol resumed exploration in the area after it failed to find exploitable oil in 2004. The U.S. Geological Survey has said there could be a substantial amount of untapped oil off the Cuban coast.
The Repsol well was much closer to Florida than any other well in the region. U.S. authorities previously inspected Repsol's Scarabeo 9 drilling rig off the coast of Trinidad and Tobago and said the vessel complied with existing international and U.S. standards.
The Spanish company is operating the rig in partnership with Norway's Statoil and a unit of India's Oil and Natural Gas Corp.
Generated by readers, the comments included herein do not reflect the views and opinions of Rigzone. All comments are subject to editorial review. Off-topic, inappropriate or insulting comments will be removed.
RELATED COMPANIES