Environmental Groups Seek to Halt Shell's Alaska Drilling Plans
by Karen Boman
|
Rigzone Staff
|
Thursday, May 17, 2012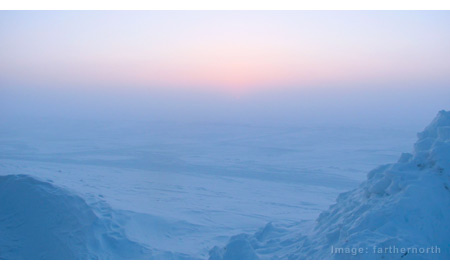 Several environmental groups on Wednesday filed a lawsuit in the Ninth Circuit Court of Appeals in San Francisco in an effort to halt Shell's drilling plans in the Chuchki Sea offshore Alaska.
Earthjustice is representing the groups that are petitioning the court to review the U.S. Environmental Protection Agency's (EPA) decision to issue a Clean Air Act permit for Shell's operations at the Kulluk conical drilling unit. EPA provided notice of its air permit decision in the Federal Register on May 8.
"In approving the air permit for the Kulluk, EPA violated the Clean Air Act and applicable regulations," the groups said in their filing, noting that the EPA's decision has adversely affected the petitioners and their members.
"The EPA approved these permits without ensuring that all air quality requirements are met and without requiring Shell to install all the controls it should have," said the coalition of organizations in a statement on Earthjustice's website.
The environmental groups participating in the lawsuit include:
Earthjustice
Alaska Wilderness League
Center for Biological Diversity
Natural Resources Defense Council
Northern Alaska Environmental Center
Pacific Environment
Resisting Environmental Destruction on Indigenous Lands
Sierra Club
The Wilderness Society.
Shell plans to conduct an exploration program offshore Alaska in the Beaufort and Chukchi seas using the drill rigs Kulluk and Noble Discoverer (mid-water drillship) and a variety of vessels to support the exploration operations, according to information on Shell's website.
Shell has faced legal challenges from environmental and Alaska native groups in forging ahead with its Alaska drilling plans. In February, Earthjustice and a coalition of other groups filed a lawsuit in the Ninth District Court challenging the air permit issued by the EPA for the Noble Discoverer drilling unit.
In March, Shell filed a lawsuit in federal court in Alaska against a dozen environmental groups in an effort to pre-empt legal challenges to its Arctic Ocean exploration plans, the New York Times reported.
The Bureau of Safety and Environmental Enforcement (BSEE) in March issued an approval of Shell's oil spill response plan for the Beaufort Sea. Shell has proposed staging a full suite of response assets near the offshore drill site for immediate response, while also having additional equipment available for quick response to an oil spill.
However, the approval does not authorize Shell to begin drilling in the Beaufort Sea, as Shell must still obtain approval from BSEE for well-specific drilling permits prior to commencing drilling operations, said BSEE Director James A. Watson in a statement.
Shell has proposed drilling up to four shallow water exploration wells in Alaska's Beaufort Sea this summer starting July 1. Before drilling in the Beaufort Sea, however, Shell must submit to BSEE applications for permits to drill for each proposed well.
The company must also comply with requirements imposed by the Bureau of Ocean Energy Management (BOEM) in its conditional approval of Shell's exploration plan for the Beaufort Sea, including the ability to deploy a well capping and containment system and taking measures to avoid conflicts with Native Alaskan subsistence activities.
Starting Aug. 1, Shell must use an approved, site-specific bowhead whale monitoring program, and must suspend drilling operations in the Beaufort Sea by Aug. 25 and not resume activity until local Native Alaskan villages have completed their subsistence hunts and Shell has received approval from BOEM.
In May, Shell received the final Incidental Harassment Authorizations (IHA) from the National Marine Fisheries Service (NMFS) for its planned 2012 exploration programs in the Beaufort and Chukchi Seas. The IHA's granted Shell authorization to work in proximity to seals and whales as long as associated impact from Shell's work on these animals is negligible.
"The delivery of IHA's from NMFS is welcome news and one of the last approvals we need before exploring our Alaska leases in 2012," said Pete Slaiby, VP Alaska for Shell, in a statement.
Generated by readers, the comments included herein do not reflect the views and opinions of Rigzone. All comments are subject to editorial review. Off-topic, inappropriate or insulting comments will be removed.
RELATED COMPANIES