Cairn and Premier Plan to Keep North Sea Busy during Remainder of 2012
by Jon Mainwaring
|
Rigzone Staff
|
Thursday, May 17, 2012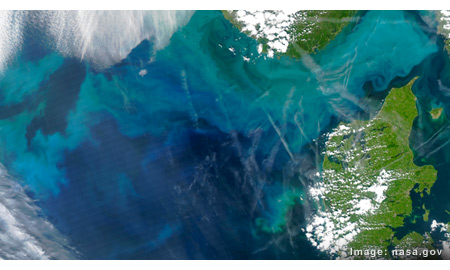 Two UK-based independent oil firms will be ensuring that the North Sea is a hive of activity during the remainder of 2012, according to trading updates issued by the firms on Thursday.
Cairn Energy is already benefiting from a recent acquisition in the region, while both it and Premier Oil have a string of exploration and development projects in the pipeline.
Cairn Chief Executive Simon Thomson said in a statement that the firm had made "an excellent start" in its aims of creating significant value through the establishment of a balanced portfolio of exploration and production assets through the addition of Agora Oil & Gas.
"This acquisition, which has already yielded the significant Skarfjell discovery, secures a building block in the North Sea where we see the opportunity to build cash flow from near term, lower risk exploration, development and production assets," he added.
On April 16 Agora's partner in Norwegian production license 418, Wintershall Norge, announced that it had made an oil discovery at its Skarfjell prospect in the Norwegian North Sea. Cairn confirmed in its update Thursday that the discovery – estimated at between 60 and 160 million barrels of recoverable oil – is likely to be commercial and that a new 3D seismic acquisition program over the discovery is already underway.
Cairn also made the point that Skarfjell could act as a hub for stranded discoveries in its part of the North Sea.
Meanwhile, Agora continues to participate in three wells that are currently drilling on the UK Continental Shelf: the Timon exploration well (Agora 25%); the Carnaby exploration well (Agora 15%) and the Tybalt appraisal well. Results from Tybalt are expected later in May, while Timon and Carnaby are both expected to be completed in June.
Premier Oil's trading update Thursday also suggested it is making headway with both exploration and development projects in the North Sea.
Premier said that good progress had been made offshore at the Huntington project in the UK North Sea (in which it holds a 40-percent but where E.ON Ruhrgas UK E&P is the operator). The firm said that production wells drilled to date have exceeded expectations and development drilling is expected to be completed in July.
Premier added that previously-announced delays to the upgrade of the FPSO vessel connected to the project have been addressed by increasing manpower at the shipyard and that the operator continues to forecast 4Q 2012 for first oil, with an expected plateau production rate 25,000 barrels of oil per day.
At Premier's Rochelle project, the first of the two development wells is expected to begin drilling in June, while the upgrade to the Scott platform is progressing to schedule, the firm said. First gas here is on track for 4Q 2012.
Meanwhile, the Premier-operated $850 million Solan project, West of Shetland, is now under way. The UK's Department of Energy and Climate Change approved the field development plan for the project in April and a rig contract for the
WilPhoenix (mid-water semisub)
has been executed with Phase 1 development drilling expected to start in April 2013 and first oil from the 40-million barrel oil field in 4Q 2014.
At the Premier-operated Catcher project, concept engineering and evaluation by the joint venture partners continues to progress, said the firm. Premier expects to make a final investment decision by the end of this year and, if it goes ahead, first oil in 2015.
As far as Premier's exploration program is concerned, the firm expects to drill 12 exploration and appraisal wells, including two currently drilling, during the remainder of 2012 around the would.
Five of these – Carnaby (Tay), Coaster, Spaniards East, Cyclone and Lacewing – are planned in the UK Continental Shelf, while one – Luno II – is planned in Norwegian waters.
Oil analysts at London-based investment bank Oriel Securities commented that "both Huntington and Rochelle appear to be on track" with expectations and "should underpin" Premier's production exit rate target for 2012 of 75,000 barrels of oil equivalent per day.
Generated by readers, the comments included herein do not reflect the views and opinions of Rigzone. All comments are subject to editorial review. Off-topic, inappropriate or insulting comments will be removed.
RELATED COMPANIES
For More Information on the Offshore Rig Fleet:
RigLogix can provide the information that you need about the offshore rig fleet, whether you need utilization and industry trends or detailed reports on future rig contracts. Subscribing to RigLogix will allow you to access dozens of prebuilt reports and build your own custom reports using hundreds of available data columns. For more information about a RigLogix subscription, visit
www.riglogix.com
.