Study: Pa. Shale Regulations Reduced Environmental Violations
by Karen Boman
|
Rigzone Staff
|
Wednesday, May 16, 2012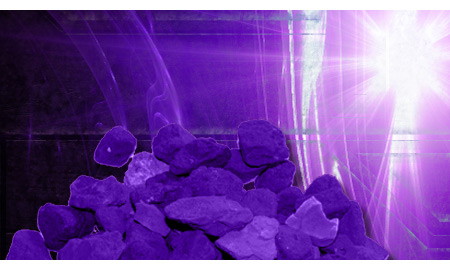 A new report by researchers at the University of Buffalo (UB) indicates that Pennsylvania's regulatory approach has been effective at maintaining a low probability of serious environmental events and in reducing the frequency of environmental violations.
As part of the study, "Environmental Impacts During Shale Gas Drilling: Causes, Impacts and Remedies," researchers with UB's Shale Resources and Society Institute examined 2,988 notice of violations (NOV) from nearly 4,000 natural gas wells processed by the Pennsylvania Department of Environmental Protection (DEP) from January 2008 through August 2011.
The study found 62 percent, or 1,844 of the violations made, were administrative violations or citations to prevent pollution, while 1,144 violations, or 38 percent, were issued for a violation that involved an environmental impact.
Because the number of environmental regulations is a misleading metric since an individual event may be associated with multiple violations, 845 unique environmental events were considered in the study were associated with 1,144 NOVs.
Of these 845 events, 25 were classified as "major" environmental events. These include major site restoration failures, serious contamination of local water supplies, major land spills, blowouts, and venting and gas migration.
Site restoration violations comprised 35 percent of the NOVs issued for major environmental events; 30.2 percent were for surface water contamination; and 20.6 percent were for minor land spills. In all but six cases, the resulting environmental impacts from major events have been mitigated.
The study found that the percentage of environmental violations in relation to the number of wells drilled declined from 58.2 percent in 2008 to 30.5 percent in 2010, and fell to 26.5 percent during the first eight months of 2011.
The incidence of polluting environmental events fell 60 percent between 2008 and August 2011, from 52.9 percent of all wells drilled in 2008 to 20.8 percent through August 2011.
"On this basis, the Marcellus industry has cut its incidence of environmental violations by more than half over three years, a rather notable indicator of improvement by the industry and oversight by the regulators," the study authors said.
The 820 non-major events identified comprised the majority of environmental NOVs issued by the Pennsylvania DEP. Non-major environmental events included site restoration, water contamination, land spills and cement and casing events that did not have a major environmental impact. While measurable pollution occurred, the impact of these NOVs was minor, such as a gallon of diesel fuel being spilled on the ground.
Study Presents Compelling Case for State Oversight
Significant investment has been made in developing U.S. shale gas resources – investment which has created tens of thousands of jobs and generated billions in state and local taxes and hundreds of billions in direct economic activity.
However, little comprehensive analysis exists to quantify the success or failure of states in effectively and safely managing natural gas development, according to study authors Timothy J. Considine, a professor at the University of Wyoming and Robert W. Watson, professor emeritus at Pennsylvania State University.
"The study presents a compelling case that state oversight of oil and gas regulations has been effective," said Considine. "While prior research has anecdotally reviewed state regulations, now we have comprehensive data that demonstrates, without ambiguity, that state regulation coupled with improvements in industry practices results in a low risk of environmental event occurring in shale development, and the risk continue to diminish year after year."
Since 2008, over 3,500 Marcellus wells have been drilled in Pennsylvania from more than 100 drilling rigs. The Marcellus shale gas development caught the Pennsylvania DEP unprepared with current environmental regulations for unconventional production despite the ongoing conventional oil and gas industry activity that resulted in thousands of wells being drilled each year.
While much has been accomplished in terms of updating the regulatory framework that had been effective for over 70 years, the regulations associated with oil and gas development in Pennsylvania remains a work in progress, the study authors said.
"It should be noted that the industry has responded in positive fashion to complex geographic and water-related challenges in Pennsylvania that are not common elsewhere."
A growing number of states, including New York, are reviewing their regulations regarding shale energy development, the study authors noted. New York just completed a three-month public comment period addressing proposed environmental regulations governing shale gas development.
Considine and other study authors also analyzed how the violations and environmental events that occurred in Pennsylvania would be dealt with by emerging regulations, such as those under review in New York. They found that the proposed regulatory framework in New York, or Supplemental Generic Environmental Impact Statement Guidelines, could help avoid or mitigate the 25 major events identified in Pennsylvania.
"This suggests that regulators are not only responding effectively within their states, but are learning and acting on the experiences of other states as well – a positive sign for the continued successful state regulation of natural gas development through hydraulic fracturing," the study authors noted.
Generated by readers, the comments included herein do not reflect the views and opinions of Rigzone. All comments are subject to editorial review. Off-topic, inappropriate or insulting comments will be removed.