Total Stops Elgin Gas Leak
by Jon Mainwaring
|
Rigzone Staff
|
Wednesday, May 16, 2012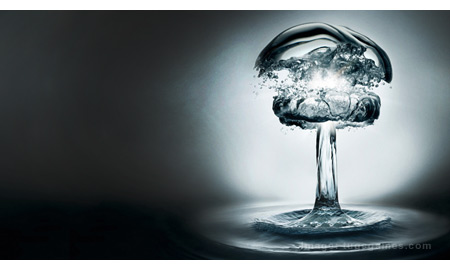 Total announced on Wednesday morning (London time) that it has stopped the gas leak at the G4 well on its Elgin complex in the North Sea.
A day earlier, the French oil major announced that
it had begun a well-intervention operation
that involved the pumping of heavy mud into the leaking well. On Wednesday, the firm said that it took 12 hours to stop the leak.
The mud was pumped from Total's main support vessel – the
West Phoenix (UDW semisub)
drilling rig – via a temporary pipeline connected to the G4 wellhead.
The G4 wellhead had been leaking gas following an incident on March 25, which led to 238 people being evacuated from the Elgin platform and from an adjacent drilling rig: the
Rowan Viking (430' ILC)
.
Last week, several flights over the area by Oil Spill Response found that the leakage rate of gas had diminished significantly from an estimated initial gas flow rate of around 2 kilograms per second to an estimated 0.5 kilograms per second.
Now that the leak appears to have been stopped completely, teams of experts from Total and specialist contractors employed by the company will closely monitor the G4 well in order to confirm the complete success of the intervention, said Total on Wednesday.
Commenting on the Elgin situation, Total President of Exploration and Production Yves-Louis Darricarrère said: "Today, a major turning point has been achieved. Our absolute priority was to stop the gas leak safely and as quickly as possible. Since March 25, we have been working closely with the authorities and we have communicated transparently and will continue to do so. We shall now fully complete the ongoing task and take into account the lessons learnt from this incident."
At lunchtime on Wednesday, Sir Robert Smith – a Member of Parliament for the Scottish Aberdeenshire and Kincardine constituency – commented: "This is a welcome development. There still remains the challenge of ensuring there is a permanent solution. It is clearly crucial that all lessons are learned to avoid a repeat of such an incident and that these lessons are shared with all other operators."
Generated by readers, the comments included herein do not reflect the views and opinions of Rigzone. All comments are subject to editorial review. Off-topic, inappropriate or insulting comments will be removed.
RELATED COMPANIES
For More Information on the Offshore Rig Fleet:
RigLogix can provide the information that you need about the offshore rig fleet, whether you need utilization and industry trends or detailed reports on future rig contracts. Subscribing to RigLogix will allow you to access dozens of prebuilt reports and build your own custom reports using hundreds of available data columns. For more information about a RigLogix subscription, visit
www.riglogix.com
.