'Frenetic' US Midstream Pace Could Be Pipeline to Higher NG Prices
by Matthew V. Veazey
|
Rigzone Staff
|
Wednesday, May 16, 2012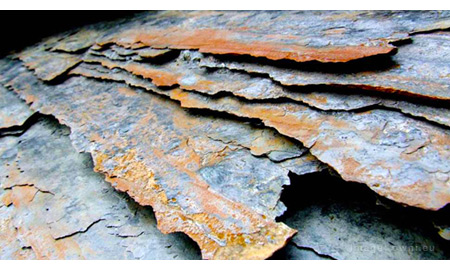 As new data from the U.S. Energy Information Administration (EIA) show, the race is on to add new domestic natural gas transmission pipeline and storage capacity. Surging production from inland shale gas and tight sand basins is contributing to this demand for new capacity.
"Shale gas is creating a big stress on the U.S. pipeline spider web," said Chris Faulkner, CEO of Breitling Oil and Gas. The Dallas-based exploration and production company operates in the Haynesville, Eagle Ford, Marcellus and Granite Wash shale plays.
"With shale gas impacting supply as a 47-percent component by 2035, I believe the current state of the pipelines coming down to the Gulf Coast is at an extreme crossroads."
John Hopper, President and CEO of Houston-based Peregrine Midstream Partners LLC, describes the current state of natural gas processing and transportation capacity from inland shale plays to the Gulf Coast as "frenetic."
"[There are] lots of midstream companies vying to provide gathering, processing and transportation in and out of the various shale plays to get gas and NGLs [natural gas liquids] to market," Hopper explained.
"NGL -- and to a lesser extent gas pipeline -- take-away capacity is of concern to wet gas producers," added Hopper. "So is crude oil take-away capacity for landlocked plays like the Bakken and Niobara."
Hopper, whose company recently began gas injections at its new Ryckman Creek storage facility in southwestern Wyoming, added that the Gulf Coast's gas storage network is relatively well-equipped to handle demand.
"There appears to be plenty of gas storage capacity in the Gulf Coast area," Hopper said. In contrast, he noted that Peregrine's focus area – the Rockies – is one region that is under-supplied with gas storage capacity.
"We are building gas storage capacity at strategic gas pipeline hubs like our Ryckman Creek gas storage facility that serves the Opal Hub in the western Rockies," Hopper noted.
"Since we are located at a very active and highly liquid gas pipeline hub, we can provide gas storage services to a myriad of shippers that have gas moving into and out of those hubs, no matter where their gas is produced from or what markets they are trying to access that are connected to those hubs."
Faulkner, meanwhile, would like to see more Gulf Coast storage capacity. He is particularly pleased that Sempra has received federal authorization to proceed with its LA Storage Development project in Southwest Louisiana.
"I am encouraged by what I am seeing down in Louisiana in the newly FERC [Federal Energy Regulatory Commission]-approved construction of four natural gas caverns in Cameron Parish near Hackberry," said Faulkner. "When completed, this project will provide approximately 24 billion cubic feet of natural gas storage capacity and interconnect with the mainline of Cameron Interstate Pipeline."
Sempra's 42-inch-diamter, 36-mile-long Cameron Interstate Pipeline links the company's Cameron LNG terminal to four major interstate pipelines that carry natural gas to markets in the Midwest, Northeast and Southeast. Although Cameron LNG is presently an import terminal, Sempra is working to secure FERC permits to build three liquefaction trains at the site.
For Faulkner and others with exploration and production companies active in shale gas plays, the prospect of LNG exports from Cameron, Cheniere's Sabine Pass and other Gulf Coast terminals is cause for optimism. Faulkner predicts exporting LNG from the U.S. would place some upward pressure on slumping natural gas prices and perhaps rekindle the industry's interest in new dry gas wells.
"I think the biggest impact LNG exports will have in the near term will be on NatGas commodity pricing," Faulkner said, adding that he would expect only a "modest upward impact" on prices.
"We have seen a heavily depressed gas price here in the U.S. for 18-plus months and I foresee a flat near-term future until we can dump some of this supply glut, and I feel that LNG exports may be our quickest fix."
Visit DownstreamToday to read about Faulkner and Hopper's insights on the concept of capping exports of LNG from the U.S.
Generated by readers, the comments included herein do not reflect the views and opinions of Rigzone. All comments are subject to editorial review. Off-topic, inappropriate or insulting comments will be removed.