API Offers Planks for Parties' Energy Platforms
by Robin Dupre
|
Rigzone Staff
|
Tuesday, May 15, 2012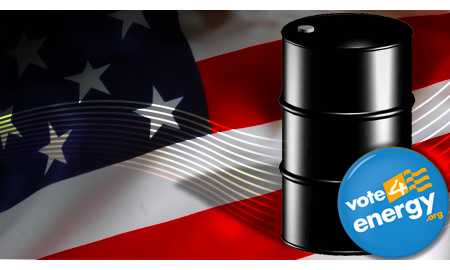 WASHINGTON, D.C. – Energy policy is a key issue for voters in this year's elections. Through its "Vote4Energy" campaign launched in January, the American Petroleum Institute (API) has sought to educate voters about the implications of various oil and gas policy alternatives.
During its "Energy Policy and Politics in an Election Year" event Tuesday, API officials shifted their attention to the party insiders who will craft the platforms Democrat and Republican candidates will run on this fall. The policy recommendations covered areas such as resource access, regulatory approaches and strategies to use domestic resources to advance energy security.
"Our design is to engage policy makers and voters about America's future," stated Jack Gerard, President and CEO of API. "The question facing America today is not whether we'll use more oil and natural gas, the question is where will we get it? Will we use our own resources or will we rely on others to get those resources?"
While the recommendations echo the organization's longtime policy wish-list, the event signifies how important the oil and gas industry will play a vital role in the upcoming election.
"We must engage the American public on these issues and make energy an important part of our national debate this year," Gerard said.
"In addition to improving our national security, decisions to clarify policies and regulations on opening domestic resources to exploration would allow the oil and natural gas industry to create hundreds of thousands of new jobs, bolster economic growth and generate additional revenues for federal, state, and local governments."
A few of API's recommendations include expanding offshore leasing to include the eastern Gulf of Mexico and the Atlantic and Pacific coasts; streamlining the rulemaking process for energy regulations and immediately approving the Keystone XL pipeline.
"America has the domestic resources to meet our energy challenges," stated Gerard. "With the right leadership and vision, we can turn present-day challenges into future opportunities that will make our country stronger for generations to come."
Generated by readers, the comments included herein do not reflect the views and opinions of Rigzone. All comments are subject to editorial review. Off-topic, inappropriate or insulting comments will be removed.