DOI: Millions of Offshore, Onshore Lands Leased for O&G Activity Idle
by Karen Boman
|
Rigzone Staff
|
Tuesday, May 15, 2012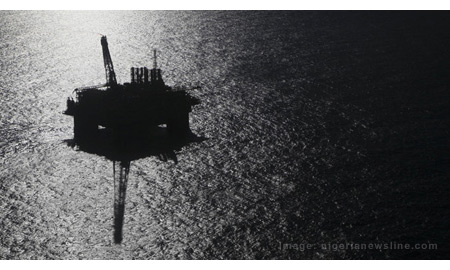 More than two-thirds of federal offshore acreage leased by the oil and gas industry and more than half of federal onshore leased acreage in the Lower 48 states are neither producing nor under active exploration or development by companies that hold these leases, according to a report released by the U.S. Department of the Interior today.
More than 70 percent of tens of millions of offshore acres currently under lease are inactive, neither producing nor currently subject to approved or pending exploration or development plans, the report said. Out of nearly 36 million acres leased offshore, only about 10 million acres are active, leaving nearly 72 percent of the offshore leased areas idle.
In the Lower 48 states, an additional 20.8 million acres, or 56 percent of onshore leased acres, remain idle. Approximately 7,000 approved permits for drilling on federal and Indian lands also have not yet been drilled by companies.
"These lands and waters belong to the American people, and they expect those energy supplies to be developed in a timely and responsible manner and with a fair return to taxpayers," said DOI Secretary Ken Salazar in a statement Tuesday.
DOI said that it has taken administrative steps to reform the terms of offshore oil and gas leases to include a range of incentives that encourage prompt development and ensure a fair return to taxpayers.
API, WEA Call Report 'Absurd', Rehash of 'Tired Rhetoric'
The American Petroleum Institute (API) and the Western Energy Alliance (WEA) both criticized the report. API President and CEO Jack Gerard called it "a political ploy designed to distract American voters from the administration's failed energy policy."
"Once again, the administration is trotting out claims about idle leases to divert attention from the fact it has been restricting oil and natural gas development, leasing less often, shortening lease terms, and going slow on permit approvals—actions which have undermined public support for the administration on energy," said Gerard.
At the same time, the administration is increasing or threatening to increase industry's development costs through higher taxes, higher royalty rates, and higher minimum lease bids, Gerard added.
"It's absurd to contend the industry pays the government billions of dollars every year in bonus bids and rents to leave land idle," said Gerard. "It develops leases as expeditiously as it can – often in the face of inordinate delays the administration's own policies create."
WEA called the report an example of the Obama administration's "rehashing tired rhetoric" that the industry is not developing on existing leases while failing to mention huge obstacles it places in the way of oil and natural gas producers.
"The administration continues to deflect blame for leases that are not producing onto the industry, yet their rhetoric displays a misrepresentation of how oil and natural gas development on federal lands works," said Kathleen Sgamma, vice president of government and public affairs for WEA.
WEA has noted that oil and gas companies have proposed 20 majority projects that could create over 120,000 jobs, $8 billion in wages, and $27.5 billion in economic activity. However, little progress has been made due to federal government delays, said Sgamma.
"Currently, government delays of three to seven years are preventing 14 significant projects from moving forward on federal leases, which could generate significant drilling and economic activity," Sgamma said. "However, even once projects are finally approved after several years, companies then must wait 298 days on average for a permit, so the delays continue."
Not all leased acreage is created equal: some simply does not have recoverable oil or natural gas resources, said Sgamma.
However, oil and gas companies are "doing all they can to develop federal energy resources, but a lease is not a green light to produce – it's a definite maybe and the first step in a long, expensive process fraught with bureaucratic red tape," said Sgamma.
Generated by readers, the comments included herein do not reflect the views and opinions of Rigzone. All comments are subject to editorial review. Off-topic, inappropriate or insulting comments will be removed.