S&P Lowers Chesapeake Rating on Funding Risks
by Karen Boman
|
Rigzone Staff
|
Tuesday, May 15, 2012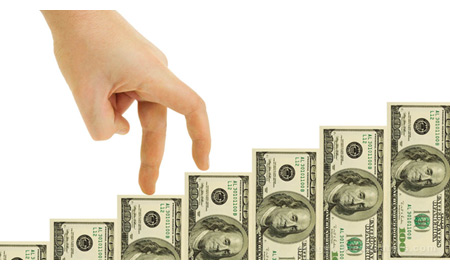 Standard & Poor's (S&P) on Tuesday lowered its rating on U.S. natural gas producer Chesapeake Energy, including its corporate credit rating, to BB- from BB due to growing concerns over Chesapeake's ability to fund its operations. It is S&P's second downgrade of the Oklahoma City-based company's credit rating in as many months.
S&P also lowered its rating on two related entities, Chesapeake Oilfield Operating LLC and Chesapeake Midstream Partners, and removed the ratings for Chesapeake and its affiliates from CreditWatch.
"The downgrade reflects mounting turmoil stemming from revelations that underscore shortcomings in Chesapeake's corporate governance practices, convenant concerns, and the likelihood Chesapeake will face an even wider gap between its operating cash flow and planned capital expenditures than we had previously anticipated," said S&P credit analyst Scott Sprinzen.
S&P late last month had lowered its Chesapeake rating to BB from BB+ and placed the rating on CreditWatch with negative implications.
Chesapeake reported weak earnings for the quarter ending March 31, 2012, due to depressed natural gas prices, lower natural gas liquids prices and wider market price discounts in certain regions.
The company's lower guidance for liquids production during 2012-2013 and increased spending estimates, plus additional revelations about CEO Aubrey McClendon's personal transactions that pose potential conflicts of interest, also have raised concerns over the company's ability to fund its operations.
While the company's board and McClendon on May 1 announced an agreement to terminate the Founder Well Participation Program (FWPP), the termination will not take effect until June 30, 2014. S&P noted that McClendon can, under the FWPP, take up to a 2.5 percent working interest before the beginning of each year in all of the wells Chesapeake drills during that year.
Turmoil resulting from these developments -- and from potential revelations resulting from the board review of financial arrangements between McClendon and any third party that has had a relationship with the company – could hamper Chesapeake's ability to meet the massive external funding requirements stemming from its currently weak operating cash flow and aggressive ongoing capital spending, S&P said.
"We view Chesapeake's liquidity as less than adequate, in part because we believe the company could have minimal headroom to sustain further increases in its debt-to-EBITDA ratio without breaching a financial convenant under its $4.0 billion corporate credit facility," S&P said.
Chesapeake's stock price continued to decline Tuesday on news that the company had increased a new bridge loan to $4 billion from $3 billion, Reuters reported Tuesday.
Generated by readers, the comments included herein do not reflect the views and opinions of Rigzone. All comments are subject to editorial review. Off-topic, inappropriate or insulting comments will be removed.