Cove's New Mozambique Gas Find Raises Prospect of Counterbid
by Dow Jones Newswires
|
Benoit Faucon & Rory Gallivan
|
Tuesday, May 15, 2012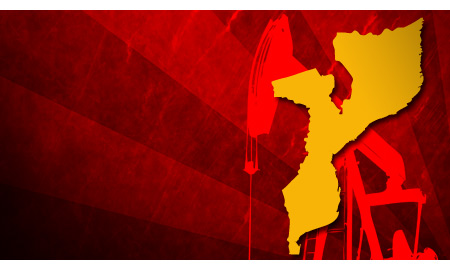 LONDON - Cove Energy PLC Tuesday said it has made a major natural-gas discovery offshore Mozambique, raising the possibility of a counter bid offer for the U.K. oil-and-gas company to rival that already on the table from major Royal Dutch Shell PLC.
Cove said between 7 trillion-20 trillion cubic feet of recoverable gas resources had been discovered in the Golfinho exploration well, which lies within Mozambique's Rovuma basin. The acreage would add to the existing recoverable gas resource of 17 trillion-30 trillion cubic feet in the wider Prosperidade complex, in which a Cove unit owns 8.5%.
The discovery will also vindicate plans by Mozambique to turn into a key natural-gas hub, including possible liquefied natural gas facilities, with Shell's help.
Mozambique President Emilio Guebuza last week said his government had already been talking to Shell about the oil giant's plans for developing his country's resources, including a possible LNG plant.
"We are working with Shell," said President Guebuza. "It's true. We believe what they are saying."
Shell last month looked to cement its position in the East African nation, having a 220 pence a share bid for Cove recommended by the company's board. However, because Shell has also committed to paying a special tax on the sale to the Mozambique government, its offer for Cove is actually closer to $2 billion, or 250 pence a share.
Analysts said that while Shell remains in pole position to close the deal, this latest discovery may yet lead to rival bidder re-valuing Cove.
VSA Capital's Malcolm Graham-Wood said that while the "logical answer" suggested there was "very little chance of a counter bid from elsewhere, there must be a very small chance of further action" before May 23, the last closing date for bids.
Generated by readers, the comments included herein do not reflect the views and opinions of Rigzone. All comments are subject to editorial review. Off-topic, inappropriate or insulting comments will be removed.