Australia Govt Unveils 2012 Exploration Acreage Release
by Karen Boman
|
Rigzone Staff
|
Monday, May 14, 2012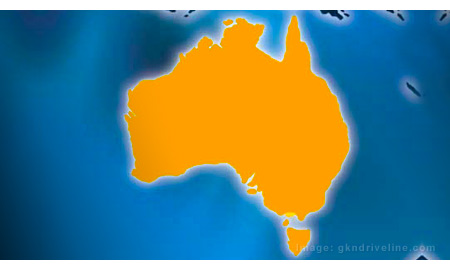 The Australian government is offering exploration acreage in 27 areas across nine basins offshore Western Australia, the Northern Territory, Victoria, South Australia and Tasmania, said Minister for Resources and Energy Martin Ferguson at the APPEA conference Monday in Adelaide.
The 2012 Acreage Release encompasses large frontier basins suited to exploration programs with numerous targets, as well as smaller blocks of relinquished and highly prospective acreage in more mature basins, said Ferguson.
Acreage in the Arafura, Money Shoal, Bonaparte, Browse, Roebuck, Northern Carnarvon, Bight, Otway, Sorell and Gippsland basins is being included in the release.
The high level of early stakeholder participation led to multiple nominations for many of these areas, which are located in a range of water depths and vary in size and exploration history.
The first round of bidding for 15 areas will close on November 8; bidding for the second round on 12 areas will close on May 9, 2013.
The release of acreage will help to maintain energy security and economic growth in Australia's petroleum sector, Ferguson commented.
"Today's Acreage Release will allow offshore petroleum explorers to seek a larger role in energy revolution, with a high probability of ongoing major petroleum discoveries in Australia, and more than 40 sedimentary basins yet to be fully explored," Ferguson said.
Exploration and development has surged in recent years in Australia, particularly for natural gas. Seventy percent of global liquefied natural gas (LNG) capacity is under construction in Australia, which is also the world's fourth largest LNG exporter.
Generated by readers, the comments included herein do not reflect the views and opinions of Rigzone. All comments are subject to editorial review. Off-topic, inappropriate or insulting comments will be removed.