Research, Investment Still Needed for Oil Spill Cleanup Technology
by Karen Boman
|
Rigzone Staff
|
Monday, May 14, 2012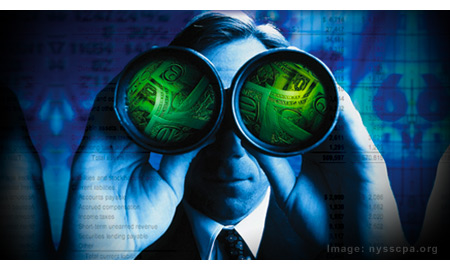 The Deepwater Horizon oil spill in April 2010 shed light on the limitations of current oil spill clean-up technology. Since then, research into increased understanding and improvement of existing oil spill cleanup tools, as well as new, innovative solutions tackling oil spills has grown.
"For lack of a better term, we're in a boom cycle for [research and development] technology," said Commander Eric J. Miller, Commandant for the Coordination and Outreach Division of the U.S. Coast Guard and executive director for the Interagency Coordinating Committee on Oil Pollution Research (ICCOPR).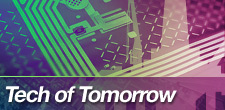 Learn More
ICCOPR was established by the Oil Pollution Act of 1990 to prepare a comprehensive, coordinated federal oil pollution research & development plan and to promote cooperation within the industry, universities, research institutions, state governments and other nations through information sharing, coordinated planning, and joint funding of projects.
Oil Spill Research and Development Follows Boom and Bust Cycle
Research and funding efforts for oil spill clean-up technology have followed a boom and bust cycle, where interest will peak after a major incident, then wane as time progresses. This trend was seen when the Exxon Valdez incident happened in March 1989.
Research, development and testing to prevent and mitigate oil spills have been supported by the U.S. government since the late 1960s. Interest in these activities declined during the 1980s, as the number and volume of large spills in U.S. waters declined.
However, the Exxon Valdez oil tanker spill sparked public outcry and led to calls for an examination of all aspects of the oil spill problem, from prevention to rehabilitation.
As a result of public outcry, the U.S. Congress enacted the Oil Pollution Act of 1990, which established an Interagency Coordinating Committee on Oil Pollution Research. This committee coordinates oil pollution research, technology development and demonstration among the federal agencies, and with industry, universities, research institutions, state governments and other nations.
The number of oil spills continued to decline after Valdez due to better equipment on board vessels and regulatory requirements. However, Macondo and two other spills in recent years, the Montara spill offshore Australia and the Enbridge pipeline spill up in Michigan, generated a lot of press and interest in R&D in oil spill cleanup technology..
The boom and bust cycle in funding will happen again unless more oil spills occur, with funding plans likely to fall victim to budget crunches or other needs.
In the past, money has been authorized for spill research, but what counts is what gets appropriated and what becomes reality in someone's budget, Kinner said.
When spills aren't occurring, budgets get cut as other priorities arise that need funding, said Dr. Nancy Kinner, co-director of the Coastal Response Research Center at the University of New Hampshire.
The need for effective oil spill clean-up technology will become even more critical as oil and gas exploration and production moves deeper offshore and the Arctic.
"We face some real challenges as we move forward into deepwater for drilling," said Kinner. "We know much less about the ecosystem."
The challenges are even more pronounced in Arctic waters, where the dark, cold, conditions throughout the year make for difficult conditions in which to work.
Miller referenced a review of the Interagency Oil Pollution Research and Technology Plan that illustrates the ongoing trend of oil spill clean up technology. While the report is from 1993, Miller said the quote is very applicable to what is happening now.
In that review, Robert A. Frosch, NAE, chairman of the Committee on Oil Spill Research & Development, commented that, after catastrophic spills, when the acute effects of oiled beaches, polluted waterways, and dying wildlife are featured in all the media, there is public outcry and political interest, accompanied by calls for action, for more research, and for better prevention and control measures.
"Later, as acute effects fade, but longer-term and less obvious problems may continue, public interest – and with it political interest – fade. By the time the calls for action are translated into R&D plans, the interest is gone, and the plans typically are neither supported nor funded," Frosch said.
"When the next catastrophe occurs, everyone wonders why no one has learned more about how to deal with the problem since the last spill," Frosch said.
Challenges of the Deepwater Horizon Oil Spill
The Macondo oil spill was unique in that its origin was nearly a mile deep in the ocean and spread across the Gulf of Mexico. A spill of this size and complexity was classified a spill of national significance, a concept that was created after the Exxon Valdez tanker incident offshore Alaska in 1989. Macondo marked the first time an incident fitting this concept occurred.
Dispersants were used because of the size and complexity of the spill and quantity of oil spilled, as well as the rough waters and high waves, made the mechanical recovery of oil difficult. The need to protect near shore resources also played a role in the decision to use dispersants, which can be distributed by air on subsea from a vessel.
Research efforts are focused primarily on three areas: Gulf of Mexico related research for oil spills and the effects of the Macondo spill; the impacts of potential oil spills in the Arctic; and research focused on dispersants, which were used on a large scale during Macondo and were viewed as being effective.
However, concerns about the efficacy and safety of dispersants have prompted more research into the effects of dispersants, said Kinner.
Research into oil spill cleanup technology is occurring through federal and state programs as well as academic institutions, industry, non-government organizations and internationally.
Developing mechanical recovery methods such as booms and skimmers that can work under stormy conditions and allow for oil to be collected from a larger area prompted the X-Prize are part of this effort to improve mechanical recovery.
Other areas of research involving oil spill cleanup technology include in-situ burning, which has been around for a number of years. Many of the older oil spill technologies work, but researchers are always trying to find a silver bullet to that will refine existing techniques, Miller said.
However, new applications of technology such as nanotubes, which researchers at Rice University have developed into a sponge that can soak up oil, also are being pursued in the pursuit of more effective oil spill technology.
Another area of research for oil spill cleanup technology is robotics. Researchers at the Massachusetts Institute of Technology have developed Seaswarm, a robot that skims oil.
Alpharetta, Ga.-based Tensar International Corp., which manufactures technology to stabilize access roads for construction and work sites, now offers an absorbent oil boom. Tensar's technology was featured at the Offshore Technology Conference earlier this month in Houston.
The boom is constructed using a robust polymer with a high strength to weight ratio, creating a lightweight, yet durable product that is inert to chemical corrosion with no special protective storage requirements.
Challenges of Research
The biggest challenge for oil spill research technology is applying research to reality, Kinner noted.
Literature generated from research within the traditional oil spill community might not be peer-reviewed, as it would be with scientists or engineers at a university. In this process, articles submitted to technical journals are reviewed by peers and experts in a field, who determine whether the research is worthy of publication.
While the end goal for academia is to publish in a peer review journal, the end goal for the industry is not for publishing, but research that could be used in an oil spill response.
"It's important to have high quality peer review results, but we should make sure the results actually improve standard practice," said Kinner. "It doesn't do any good to have a model of how oil will move on the subsurface if the model takes three years to run to get an answer, because the spill will be long gone."
Getting researchers to work with practitioners in the field allows researchers to better understand the time constraints and for first responders to understand the physical, chemical and biological issues why a clean up technology works and the trade offs of using that technology.
Testing oil spill technology in a facility versus real life also poses a challenge for research efforts. Lab scale testing is the least expensive and most controlled, but least representative of what's occurring in the fields. Tanks such as the facilities at OHMSETT offer allow researchers to control for temperature and other factors, but are not ocean size.
Testing in a tank is more realistic than a beaker, but ultimately, a field test is more realistic. Testing in a tank poses the boundary effect, in which oil put in a dish pan fans out over the surface in a thin layer – while it can keep moving out in the ocean, the boundaries of a tank limit its movement, Kinner commented.
While open releases of oil in the field offshore Canada and Norway have been conducted, these tests have not been conducted in U.S. waters. Discussions have been underway to conduct such a test to see how oil behaves when it rises from the deep ocean depths--a key question that will need answering as drilling moves further offshore.
Generated by readers, the comments included herein do not reflect the views and opinions of Rigzone. All comments are subject to editorial review. Off-topic, inappropriate or insulting comments will be removed.