Despite Optimism, O&G Execs Cautious on M&A Activity
by Karen Boman
|
Rigzone Staff
|
Friday, May 11, 2012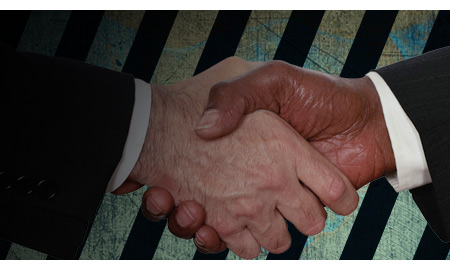 Despite increased economic optimism, higher oil prices and more a favorable deal environment, oil and gas executives remain cautious on engaging in mergers and acquisitions (M&A), according to Ernst & Young's (E&Y) sixth Global Capital Confident Barometer survey results.
Only 31 percent of oil and gas respondents surveyed plan to engage in M&A activity within the next 12 months, down from 48 percent in October 2011--the lowest since E&Y initiated the barometer in 2009. Common reasons cited for not pursuing an acquisition included low confidence in the broader business environment and limited deal execution and integration capabilities.
E&Y sees M&A appetite falling due to a number of factors, including the uncertain economic outlook which drives uncertainty around oil and gas prices. Geopolitical uncertainty, including the tightening of sanctions on Iran, the renationalization of assets taking place in Argentina, and the potential repoliticization of energy in the U.S. prior to this year's presidential elections, are also contributing factors.
By contrast, the percentage of oil and gas respondents likely to sell assets over the next 12 months grew from 20 percent in April 2011 to 47 percent in April 2012 as companies seek to streamline organizations and make decisions about the businesses in which they should be competing, E&Y's survey found.
The oil and gas sector reported the highest likelihood of divesting assets of all the industry sectors surveyed. E&Y surveyed a panel of more than 1,500 executives, including 141 oil and gas executives.
The survey found that oil and gas M&A fundamentals are becoming more favorable, with respondents believing the number of deal opportunities increasing and the quality of potential targets continuing to improve. The likelihood of closing deals is greater than it was six months ago, survey respondents said.
Global Economy Seen As Improving, Survey Finds
Fifty-five percent of oil and gas respondents surveyed view the global economy as improving, more than twice the 22 percent of oil and gas respondents who held this view in October 2011. The vast majority surveyed believe the improvement is modest as opposed to strong.
"Notably, the oil and gas respondents were generally more optimistic than the broader global group," E&Y said.
Technical and engineering jobs in the oil and gas sector remain in demand due to the aging of the workforce and the lost generation of workers who didn't enter the industry in 1980s, said Jon McCarter, America's Oil & Gas Transaction Advisory Services leader at E&Y.
Job opportunities across the oil and gas industry are abundant, with companies seeking to recruit new workers and retain existing workers, a trend that also occurring with E&Y's own business.
Sentiment around corporate earnings and economic and employment growth underpin a more positive outlook in corporate confidence in the oil and gas sector. Ninety-one percent of oil and gas respondents said they plan to maintain or increase their current workforce in the next 12 months.
"In addition, oil and gas respondents indicate credit availability and the regulatory environments are showing modest signs of improvement," E&Y said.
Despite these encouraging indicators, respondents continue to think volatility in financial markets poses a concern, with 7 percent confident about the prospects for short-term market stability compared with 19 percent six months ago.
"Successful companies must learn to live with this increased volatility as the 'new normal,'" E&Y said.
Generated by readers, the comments included herein do not reflect the views and opinions of Rigzone. All comments are subject to editorial review. Off-topic, inappropriate or insulting comments will be removed.
RELATED COMPANIES