Statoil Gears Up Exploration and Field Development Activities
by Jon Mainwaring
|
Rigzone Staff
|
Thursday, May 10, 2012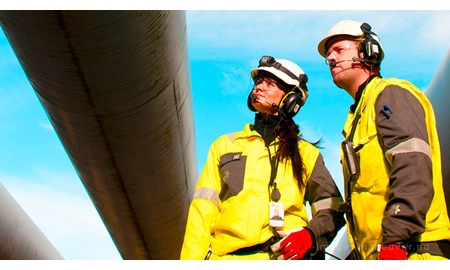 Norway's Statoil is readying itself for further exploration drilling in the Skrugard area of the Barents Sea, the firm announced Thursday. The latest exploration campaign in Skrugard will comprise four new prospects and is scheduled to start in late 2012.
Meanwhile, Statoil also announced Thursday that it will submit a plan for development and operation (PDO) of the firm's
Johan Sverdrup
discovery in the North Sea by the end of 2014.
Johan Sverdrup is forecast to have a producing life of more than 30 years, extending to beyond 2050.
In the Barents Sea's Skrugard area the objective is to follow up on the Skrugard and
Havis
discoveries and to test further upside potential, including production licenses PL532 and PL608.
"We are very satisfied with our recent exploration achievements in the Barents Sea. In less than a year, we have made two substantial oil discoveries in PL532, proving 400 to 600 million barrels of recoverable oil. We have also drilled a successful appraisal well on Skrugard confirming volume estimates and collecting data for field development planning," said Knut Harald Nygård, Statoil's vice president for exploration in the Skrugard area.
"We see good opportunities for further upside in the area, and have identified four new interesting prospects. In some of these we have observed flat spots of the same type as in the Skrugard and Havis discoveries."
The four prospects will be drilled back to back with the
West Hercules (UDW semisub)
drilling rig, which will be 'winterized' to meet the weather conditions in the Barents Sea.
The drilling campaign will start in PL532 with the Nunatak prospect due to be spud in December this year. Then the rig will proceed to the Skavl prospect located in the same license, and thereafter to the Iskrystall prospect in the neighboring license PL608. The fourth prospect to be drilled will be announced at a later stage.
As far as the Statoil's North Sea Johan Sverdrup discovery is concerned, Statoil said it will serve as the discovery's operator until an investment decision is taken and the PDO is submitted.
"Our main job now is to narrow down the volume range and uncertainty, and to study solutions with the aim of achieving a flexible development based on standard technology," said Øivind Reinertsen, Statoil's project director for Johan Sverdrup.
"We have long experience with solutions above the seabed in this area and these water depths, including current developments such as
Gudrun
,
Edvard Grieg
and
Draupne
."
Generated by readers, the comments included herein do not reflect the views and opinions of Rigzone. All comments are subject to editorial review. Off-topic, inappropriate or insulting comments will be removed.
RELATED COMPANIES
For More Information on the Offshore Rig Fleet:
RigLogix can provide the information that you need about the offshore rig fleet, whether you need utilization and industry trends or detailed reports on future rig contracts. Subscribing to RigLogix will allow you to access dozens of prebuilt reports and build your own custom reports using hundreds of available data columns. For more information about a RigLogix subscription, visit
www.riglogix.com
.