Western O&G Development Could Create over 120,000 Jobs, $383.5B in Revenue
by Karen Boman
|
Rigzone Staff
|
Wednesday, May 09, 2012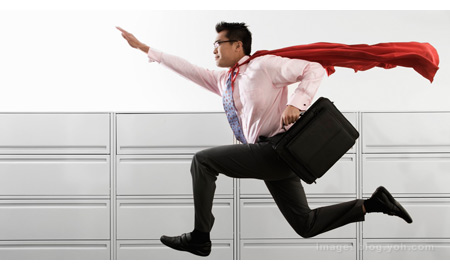 Twenty-two oil and natural gas projects on federal lands in the western United States are expected to have an economic impact of $383.5 billion over their anticipated 10 to 15 year life span, according to a new study.
Oil and natural gas development on western U.S. federal lands could create over 120, 905 jobs, $8 billion in wages, $27.5 billion in economic activity, and $139 million in government revenue each year, according to a study conducted by SWCA Environmental Consultants on behalf of Denver-based Western Energy Alliance (WEA).
However, government delays during the economic analysis phase are preventing significant job creation and economic activity, said Kathleen Sgamma, vice president of government and public affairs for WEA, in a statement.
The process of approving oil and gas projects involves three major steps – leasing, environmental analysis, and permitting.
In the federal oil and gas process, companies are responsible for proposing projects, and the Bureau of Land Management (BLM) or the Forest Service is responsible for completing the environmental analysis required under the National Environmental Policy Act (NEPA). Development, and the resulting jobs and economic growth, cannot proceed until the government completes the NEPA analysis.
The study, which examined the potential impact of 22 oil and gas projects still in the second stage of the approval process, concluded that projects were getting delayed for years and years in the NEPA stage.
After reviewing projects undergoing the NEPA process, SWCA determined that 44,329 wells were proposed in 22 NEPA documents under development as of Jan. 1, 2012. Since the vast majority of these wells--44,289--were proposed in Utah and Wyoming, SWCA performed full analysis on these two states.
The study also found that proposed projects in Wyoming could create 58,480 jobs, $14.8 billion in economic impact, and $82 million in government revenue annually, based on 1,720 wells drilled per year. Projects proposed in Utah could create 62,425 jobs, $12.7 billion in economic impact, and $56.7 million in government revenue annually, based on 1,445 wells drilled per year.
The majority of the wells, 30,789, are proposed in NEPA documents that have been underway for over two years. Many of these were started over five years ago, delaying projects for years past the usual processing times.
"If we look at projects outstanding for three years, which represent about 1,631 wells per year, we see that federal government delays are preventing the creation of 64,805 jobs, $4.3 billion in wages, and $14.9 billion in economic impact every year," Sgamma said.
Uinta Project-Greenlight Second in Obama Administration
Sgamma told Rigzone that the Bureau of Land Management's (BLM) approval of Anadarko's proposed natural gas project in the Uinta Basin in Utah marked only the second time a project has been approved by the Department of the Interior since the Obama administration began.
Department of the Interior Secretary Ken Salazar said in a statement Wednesday that Anadarko's Greater Natural Buttes gas development could produce more than 6 trillion cubic feet (Tcf) of gas over its life, support over 4,000 U.S. jobs during development, and inject millions of revenues into Utah communities.
However, "just because Anadarko's project has been approved doesn't mean they can develop [the gas], it just means that they can put in requests for permits to drill," Sgamma said, adding that on average, it takes 298 days for BLM to process a federal permit. "It could be upwards of 10 years or more before [a project] gets to the development stage."
"That's why it's so much more efficient to operate on private and state lands, and that's why the production increase that has occurred is happening on state and private lands but decreasing on federal lands," Sgamma said.
Process for Developing O&G on Public Lands Difficult, Cost Prohibitive
While the process for developing oil and gas natural gas on non-park, non-wilderness public lands is simple in theory, increasing government regulations are making the process difficult and cost prohibitive.
"Even before the addition of recent regulatory hurdles it would often take 10 years or longer to navigate the bureaucratic maze in order to produce on a lease with an initial 10 year term," said WEA in a recent position paper.
Recent leasing policies also have resulted in further restriction of public lands for oil and gas development, WEA said. In 2010, BLM created policies that added three additional layers onto the leasing process in addition to existing five levels. A Government Accountability Office report also found that BLM has failed to comply 90 percent of the time with federal law requiring BLM to issue leases within 60 days of receiving payment from winning bidders.
"Despite the existence of Resource Management Plans (RMPs), which designates which lands are open for oil and gas leasing and specifies what restrictions apply, the BLM now is holding up leasing indefinitely while updating RMPs and developing new policies," WEA said.
API: Hydraulic Fracturing Regulations Should Avoid Duplication
Reform of the permitting process is needed to allow grow in domestic oil and gas production to continue, said API President and CEO Jack Gerard in a conference call with reporters on Wednesday.
Gerard on Wednesday said that the BLM's new regulations on hydraulic fracturing "are headed in the wrong direction" and will create confusion and put jobs, revenue and energy production at risk by adding a layer of duplicate regulations.
Gerard said that the U.S. shale gas revolution has delivered millions in revenues, strengthened U.S. energy security and reduced the U.S. trade deficit, but could do even more.
State regulatory agencies, which have regulated oil and gas activity on federal, private and state lands for over 60 years, already have effective rules in place and are in the best position to understand the local geology and hydrology, Gerard noted. Several states, including Pennsylvania and Arkansas, also have updated their regulatory regimes.
The federal regulations borrow extensively from stronger state programs.
"We appreciate the constructive changes the department made to earlier proposals, but we still need to ask the question: What is the need if we're trying to create a new regulatory regime that overlaps with existing regimes?" Gerard said.
API will continue to work with the Obama administration, Gerard said, noting that the dialogue between API and the president and his people has become more open in the past three or four months.
"I wouldn't try and understand the motivation," Gerard said of the President's changing position. "We hope it's because they recognize the significant opportunity" that shale gas represents to revitalize the economy and public support of onshore and offshore resource development.
"We think they'll continue to work with us on job creation, revenue for state and federal government and energy security," Gerard said of the current administration.
Generated by readers, the comments included herein do not reflect the views and opinions of Rigzone. All comments are subject to editorial review. Off-topic, inappropriate or insulting comments will be removed.