Reliance Cuts Estimate of Proven Natural Gas Reserves
by Dow Jones Newswires
|
Rakesh Sharma
|
Wednesday, May 09, 2012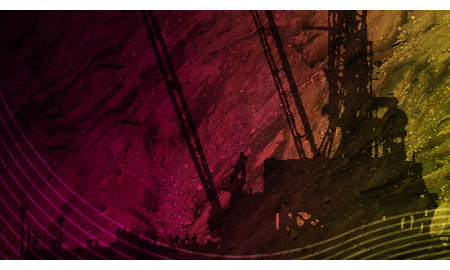 NEW DELHI - Reliance Industries Ltd. Wednesday cut its estimate of total proven natural gas reserves by 6.6% as it struggles with disappointing and declining output at its key D6 block in Krishna Godavari, which was intended to help it meet India's surging demand for the fuel.
Lower-than-expected output at D6 has hurt India's gas-based power plants and investment in the sector because banks have become cautious about lending due to the absence of committed fuel supplies. It has also hit the nation's steel, petrochemical and refining plants, which have been forced to import costlier gas.
Reliance, the country's largest private refiner by capacity, lowered its estimate of proven total natural gas reserves by 12.42 billion cubic meters to 103.958 billion cubic meters due to lower-than-projected output from D6.
The revision comes a day after Oil Minister Jaipal Reddy said production at the D6 block would tumble to 20 million standard cubic meters a day by March 2015, just a fraction of the 70 mmscm/d targeted for the financial year that ended March 31. Actual output for the year just ended was 42 mmscm/d.
The Oil Ministry last week notified Reliance that it intended to prevent the company from recouping about $1 billion of its investment in D6 because it had failed to meet production targets included in the cost-recovery agreement.
In its annual report to shareholders, released late Tuesday, Reliance said the production decline at D6 has been steeper than anticipated, both because volume at existing wells was lower than expected and because gas outside the main channel was too scarce to produce economically.
The company holds a 60% stake in D6. BP PLC owns 30% and Canada's Niko Resources 10%. Reliance also owns 30% of the Panna-Mukta-Tapti gas fields along India's west coast.
Reliance said in the annual report that it was conducting extensive reservoir studies in conjunction with BP to find a way to raise production at D6.
The company has formed an equal joint venture with BP--India Gas Solutions Pvt--to import and sell gas in India.
Reddy said this week that India's gas demand will rise 40% by March 2015 to 356.16 mmscm/d, while output will rise only 8.7% to 113 mmscm/d.
To tap gas resources overseas, Reliance entered into three shale-gas joint ventures in North America in 2010.
Reliance said shale-gas production would be challenging during the current financial year because of historically low gas prices, among other reasons.
Generated by readers, the comments included herein do not reflect the views and opinions of Rigzone. All comments are subject to editorial review. Off-topic, inappropriate or insulting comments will be removed.
RELATED COMPANIES