Treaty Energy Concludes Funding for Texas Drilling Program
by Treaty Energy Corp.
|
Press Release
|
Monday, May 07, 2012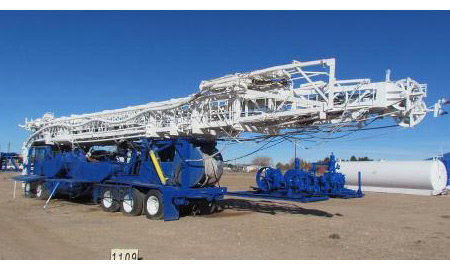 Treaty Energy Corporation announced a prior funding commitment for 5-Wells of 2,600 to 3,000 feet depth on its existing leases in Texas was extended to fund the full 9-Well Drilling Program.
Bruce Gwyn, Co-CEO of Treaty Energy Corporation, stated, "Treaty Energy Corporation completed the funding for their 9-well drilling program on existing leaseholds. The total amount of this project, which has now been fully funded, is $1,450,000. The first 5 of the 9-well program had previously been secured and the same investor group came back to complete the funding for the entire program. These 9-wells will be drilled to depths of 2,600 feet to 3,000 feet with expected oil production flow rates of up to 100 bopd per well. Now both the 9-well and 12-well programs are completely funded."
Mr. Gwyn added, "Treaty Energy has been looking for a larger Rig for its deeper drilling needs on the Texas leases. We are pleased to announce that we have purchased a Wilson Mogul 42 S/D Drilling Rig capable of drilling to 7,500 feet The new Wilson Mogul Rig will be used to drill all of the wells on the 9-Well Program.
Stephen L. York, COO of Treaty Energy, stated, "With all of the additional parts and support equipment that Treaty Energy has acquired to fully outfit the Wilson Mogul 42 S/D Drilling Rig, this Rig has an estimated value of $800,000. Treaty now has 2 rigs on site in Texas which gives us the capability to drill both projects simultaneously. Once these projects are completed and producing, Treaty plans on setting up a drilling program for the Ellenberger zone on several of our existing leases. The Ellenberger is one of the most prolific oil producing zones in Texas history. With drilling starting almost immediately, Treaty will endeavor to fulfill its goal of 1,000 barrels of oil per day in Texas, as stated in prior news releases."
Mr. Gwyn added further, "With these two drilling programs fully funded and the proper drilling rigs secured for both projects, along with the drilling program in Belize, the next few months will be very exciting times at Treaty Energy."
Generated by readers, the comments included herein do not reflect the views and opinions of Rigzone. All comments are subject to editorial review. Off-topic, inappropriate or insulting comments will be removed.