Long-Term R&D Investment Critical For Future O&G Production Success
by Karen Boman
|
Rigzone Staff
|
Thursday, May 03, 2012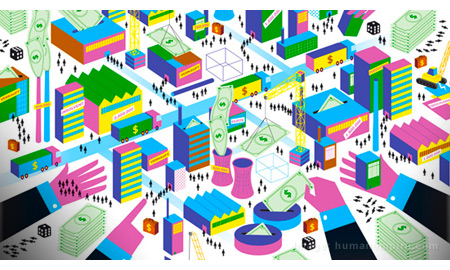 The oil and gas industry must commit to making long term investments in research and development (R&D) to ensure it can unlock oil and gas resources in increasingly complex environments, an industry executive told attendees at the Offshore Technology Conference in Houston on Thursday.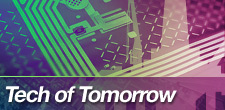 Learn More
Stamina is needed for R&D investment through the boom and bust cycles of the industry, said Satish Pai, executive vice president of operations at Schlumberger, during a panel discussion that addressed the need for and challenges of technological innovation in the oil and gas industry.
Collaboration across the industry and the ability to leverage global assets also are critical for developing and implementing new oil and gas exploration and development technology.
The industry is turning more and more to technology research and development to increase production, but more advancement in exploration and production technology are needed, said Matt Rogers of McKinsey and Company.
"Technological innovation is occurring in different places such as consumer electronics, software and medical sales," said Rogers.
Now, the industry must figure out how to harness technological innovation such as broadband to implement into its operations. Working across industries such as defense and pharmaceuticals can reverse the decline rates of production.
However, implementation of new technology for the commodity-driven, risk adverse energy industry still faces challenges, Rogers said.
Oil and gas companies tend to put off adopting new technology due to unfamiliarity, preferring to let other companies make the first move.
Capital costs and system integration issues also make oil and gas reluctant to adopt new technology. As a result, the industry tends to lag behind other industries in this area, Rogers noted.
Lack of technological innovation centers in Asia and around the world also limits the access of U.S. oil and gas companies to the latest technology. Most oil and gas companies do not have large software groups to handle growing technology demands, Rogers said.
Research and development into development must not only address technical risk, but political risk, environmental risk and the influence of public opinion, said Gary Rich, vice president of sales at Baker Hughes.
The risk aversion presents a paradox, as the industry is highly dependent on technology.
"Sometimes it's hard for companies to see the path between innovation and cash," said Bob Peterson, vice president of CRA Marakon.
"Many oil and gas companies have tended to look inward to innovate, not outward," Peterson added.
Peterson said he sees R&D budget levels remaining the same, but more companies are experimenting with new collaborative methods and new ways of innovation. Examples of these new methods included funded contests such as the X-Prize, open platform contests such as Fold It, and smaller scale innovation contests such as Clean Tech Open.
The industry's strong view on proprietary technology poses one barrier to collaboration necessary for R&D, said Peterson, noting that the industry needs to learn to share technology in order to better monetize these assets.
Canada's Oil Sands Innovation Alliance (COSIA), which is a partnership of 10 oil sands operators to develop technology, could develop breakthrough technology once the groundwork on how the partners' contributions should be valued is laid.
Nature of R&D Research Changing
Companies such as Baker Hughes and Schlumberger are seeking technological solutions to oil and gas exploration and production challenges in areas such as nanotechnology, biotechnology, sustainable chemistry.
Baker Hughes is researching and developing a portfolio of technology consisting not only of tools that can add value in the short-term, but technology requiring more effort and costs that could potentially be gamechangers in the long-term, said Rich.
Schlumberger's research and engineering development was initially centralized. Today, the company's research, engineering and manufacturing footprint extends across the globe.
"One can argue that there is inefficiency in global development," said Pai, referencing the fact that the company's tool strings are comprised today of components developed in several countries.

However, the ability for technology developed in one country to be leveraged across the globe will be critical in exploration and production worldwide.
One example is 4D seismic, which was originally developed in Norway, but has been implemented into operations globally. Thanks to 4D seismic, Apache Corp. drilled the two best wells drilled in the past 20 years in the Forties field in the North Sea, said Mike Bahorich, executive vice president for Apache Corp.
Apache also has applied data gathered from medical research into stimulating blood flow in vessels to horizontal well flows. The company also is using an internal social networking system to allow drillers to share tips, and is putting together an oil and gas Wikipedia.
The way research and development is being done is also shifting from mega labs to smaller production companies, and away from the U.S. to China, India and other countries.
Customer collaboration also is becoming common, said Rich, as a way to create better, faster products and reduce mid-course changes in development.
Growing Energy Needs, Middle East Fuel Need for More Resources
Technology is needed to tap the world's deepwater, Arctic and unconventional resources – and to enhance recovery from mature reservoirs – to meet growing energy demand of the world's growing global middle class, said Peter Evans, leader of global strategy planning at GE Energy. Most of this growth will occur in non-OECD [Organisation for Economic Cooperation and Development] countries.
However, technology married with talent is needed to extract the full value to be had from technology. GE is addressing these issues by harnessing the power of its internal networks through crowdsourcing, in which ideas can be shared companywide through digital platforms.
"By talking with customers, we realized that the ideas we thought came from one place actually came from another," Evans commented.
These megatrends, and the periodic shocks such as the Middle East turmoil that boosted global oil prices and slowed the U.S. economic recovery and the 2011 earthquake and tsunami that crippled Japan's nuclear capacity, illustrate the impact of energy on the world's wealth and prosperity.
The global unemployment rate also has implications for the oil and gas industry, as forecasted population growth is expected to occur in countries that have lower levels of college educated workers, Evans said.
As a result, countries such as Angola – where the oil and gas industry employs 20,000 workers out of a total labor force of 8.5 million people – are considered labor rich but talent scarce.
"Labor and talent are constrained in many cases, with talent wars occurring in certain locations," Evans said.
The industry needs to do a better job of recruiting the next generation of workers, said Pai.
"How many companies are actually going out and recruiting at universities?" Pai asked, noting that Schlumberger has not faced difficulties in recruiting the 6,000 engineers and technicians the company plans to hire.
The industry should also revisit the feasibility of using oil and gas retirees as mentors and coaches, said Peterson.

Generated by readers, the comments included herein do not reflect the views and opinions of Rigzone. All comments are subject to editorial review. Off-topic, inappropriate or insulting comments will be removed.