Rigzone Leads Job Seeker to Job Search Success
by Rigzone Staff
|
Thursday, May 03, 2012
Kevin Smith thought he knew a thing or two about downturns. After facing the 80's pullback as a restaurateur in Midland/Odessa, he was at a crossroads in 1999 while working offshore as a materials coordinator.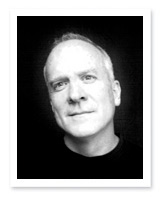 Like many, he thought 10 dollar barrel oil meant another decline. So much so, he became a teacher - only to watch in amazement as the industry made a quick rebound that continued into a full-blown boom. He yearned to return, but at the age of 46 and only one industry contact the odds were against him.
You've heard of getting nowhere fast? Smith got nowhere slowly.
"I had been sending out hundreds, if not thousands, of resumes over a two-year period," he said. "I had no response." Even with four years of experience as a materials coordinator in the Gulf of Mexico, Trinidad and Russia and numerous management positions outside of the oil industry, there was not even one interview.
It took a single click on Rigzone to change that.
Now Smith travels the U.S. and beyond. Using his background in technology denoted by a certificate he received from the University of North Texas, he's worked in Texas, Louisiana, Oklahoma, Illinois, Arkansas, Pennsylvania and Brazil as an MWD operator.
"My job today is a lot of monitoring computers and sending in logs," said Smith. "Certainly there is some physical rigging that's involved, but most of the time it's 12 hours of monitoring computers."
That suits Smith and his personality – he admits to being a bit of a control freak. Not to mention, the financial rewards suit him, as well.
"It's hard for me to imagine making this amount of money in another profession," said the 53-year-old.
What's more, unlike with teaching – where "there's a ton of preparation and professional development that goes on, even on your time off" – these days Smith no longer has to bring the job home with him. However, home is not easy to define – Smith typically works 25 to 28 days a month which requires him to be away from his wife in Houston. The job is not for everyone. Even with the financial rewards, the hours and days away from home can take its toll.
"I stumbled upon Rigzone accidentally by surfing the Internet," he said. It was a happy accident. He posted his resume and applied for jobs on the site. "Amazingly, the response was almost instantaneous. Literally, one day I was in the principal's office crying and the next day I resigned, because I had found a position through Rigzone."
Smith doesn't mince words when he talks about the impact this had on him: "Rigzone," he explains, "changed my life."
One job led to another, and in 2006 he went to work for a company that was recently acquired by Archer Directional Services, where he remains to this day. But Smith still keeps his resume on Rigzone, and he likes to take interviews just to stay informed about the business – seven years later, he is still getting responses to his resume.
"It's just a wonderful vehicle," he said. "Safe to say, I'm a loyal Rigzone user."
---
Share Your Rigzone Job Search Success Story
Since 1999, Rigzone has connected thousands of oil and gas industry professionals with jobs around the globe.
Now, we want to hear from Rigzone Career Center Members who have landed interviews and/or a job due to their resume being found in the Rigzone Resume Database or by applying to jobs featured on our site.
If you've had success using Rigzone to find a job, please share your story with us by filling out the form below or sending your success story to us via e-mail to media@rigzone.com.
Generated by readers, the comments included herein do not reflect the views and opinions of Rigzone. All comments are subject to editorial review. Off-topic, inappropriate or insulting comments will be removed.