Israeli Energy Minister Sees Natural Gas as Anchor for Middle East Peace
by Karen Boman
|
Rigzone Staff
|
Thursday, May 03, 2012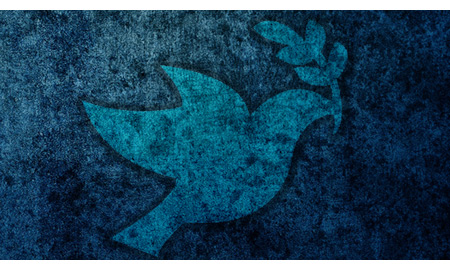 The Israeli government sees its natural gas resources not only as a means securing supply for the domestic market, but as an anchor for achieving peace with its neighbors in the Middle East, said Israeli Prime Minister of Energy and Water Resources Uzi Landau at the Offshore Technology Conference in Houston on Thursday.
Noble Energy's discovery of the Tamar and Leviathan gas fields in 2009 reversed the natural gas outlook for Israel. Production from the Mari-B gas field had been in decline, and the nation had relied mainly on imported coal, oil and kerosene to meet its domestic energy needs in recent years.
Today, 40 percent of Israel's electric generation needs are met with natural gas, which Landau sees as a considerable step forward in reducing Israel's dependence. He also sees Israel's gas supply as a way of stabilizing relations with its neighbors through gas supply agreements.
"While we do not always like each other, we are still neighbors," Landau commented on the importance on developing relationships with each other.
A 2010 report by the U.S. Geological Survey estimates Israel's Levant Basin to have mean recoverable natural gas reserves of 122 Tcf and mean recoverable 1.7 billion barrels of oil; these reserves have an estimated value of $716.7 billion, Landau said. The 750 Bcf of supply found so far could supply Israel's energy needs for the next 50 to 60 years.
"If Moses were to take [the Israelites] out of Egypt today and to Israel, he would have described Israel as a land of milk, honey and natural gas," Landau commented.
The Israeli government in June will release a final report that outlines plans for development of the nation's energy sector. The final report will provide certainty into Israel's market structure, Landau said, and address issues such as market competition.
The Israeli government has been studying global natural gas markets to see what has made some markets succeed. While each country has specific steps regarding market structure, including royalties, the markets do follow general principles.
The government is studying how much gas would be kept in Israel to meeting domestic needs and how much would be exported as liquefied natural gas (LNG). Other issues and challenges being addressed include whether an LNG facility would be located onshore or offshore Israel, connecting wells to onshore Israel via two receiving points, and ensuring well production remains steady.
Produced gas would initially be used to meet Israel's domestic industrial demand, and then consumer demand in the next five to 10 years. Landau also sees potential for gas use in petrochemicals and transportation, such as compressed natural gas.
At least 300 Bcm of gas could be available for export for LNG; that number could grow as more gas discoveries made. Landau said that Jordan and Syria could be potential markets for LNG exports.
While the pipeline that supplies Egypt and Jordan with natural gas has been bombed several times over the past year and a half, Landau said that Israel would stand behind any export agreements it signs with Jordan or Syria.
Israel and another neighbor, Cyprus, are in talks to settle a boundary dispute with Cyprus that is impacting offshore exploration, as well as a possible project to link Israel to Cyprus by an electric cable in the Mediterranean Sea so the two countries can back each other up in terms of electric power.
Israel previously assisted Cyprus with mobile electric generators when an explosion knocked out more than half of Cyprus' electric capacity. Israel also has signed an agreement with Greece to share electric power by cable via Crete.
Landau told OTC attendees that Israel welcomes foreign energy companies as partners in business. The nation not only has the financial resources such as global banking institutions as well as research and development capabilities through Israel's academic institutions and global technology companies to support business development.
"We are a lighthouse in the Middle East with a free press, advanced economy, and right to vote," Landau commented, noting the persecution of women, Christians and homosexuals that takes place in other Middle Eastern nations. "Out of a region with 300 million people, Israelis are the only ones that enjoy democratic rights."
Generated by readers, the comments included herein do not reflect the views and opinions of Rigzone. All comments are subject to editorial review. Off-topic, inappropriate or insulting comments will be removed.