Is the O&G Industry Maximizing the Young Talent Pool?
by Robin Dupre
|
Rigzone Staff
|
Thursday, May 03, 2012
Graduation is approaching and a new wave of individuals, specifically more than 1.7 million students, will be entering the workforce.
With statistics pointing to the alarming reality that the post-World War II "baby boom" generation is at the retirement door, the question lingers as to whether the oil and gas industry is capitalizing on the opportunity to secure vacancies. Many at GE Oil and Gas' Offshore Technology Conference 2012 young engineers' event, Building the Talent Pool for Oil and Gas, feel this opportunity is not being seized.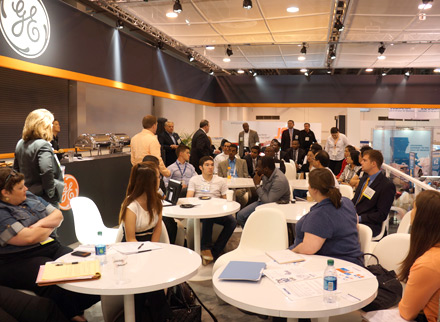 "There's a whole shift occurring in the employment sector," commented moderator Paul Caplan, president of Rigzone. "Last year, 66,000 positions -- in addition to vacancies -- were filled. This year so far, 11,000 positions have been created."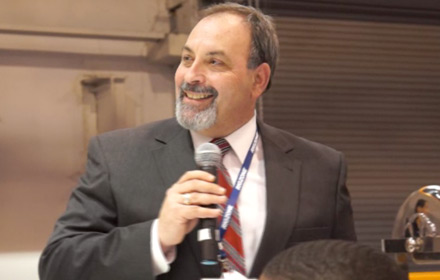 "We need to figure out how to grow the industry in a very short time period and to ensure we have the necessary skills and mindset to move forward as the great career change takes effect," panelist and Human Resources Leader of Drilling & Surface Jeff Wooten reiterated.
According to a 2011 study conducted by Schlumberger Business Consulting, universities appear to be on track to provide the oil and gas industry with sufficient graduates in geosciences and petroleum engineering, but supply from "quality universities will remain tight."
"The kiss of death for any interview is when an interviewee asks the interviewer, 'what is your company about?'"
At the Q&A session hosted by GE Oil and Gas, a question posed to the student audience asked how the O&G industry can be more appealing to young engineers. The unanimous answer was internships and co-ops being readily available. However, not one person raised their hand when asked if any were enrolled in either. The panel was shocked.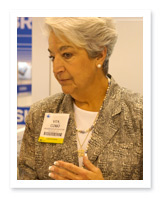 "You're never going to be better prepared then you are right now in college," remarked Vita Como, University of Houston's Cullen College of Engineering Director of Professional Development. "Get an internship or co-op before you graduate. That is so important for your career."
The panelist agreed that mentoring the young generation is a key factor in recruiting. However, is the oil and gas industry reaching out to college students? With the younger generation using social networks to search for jobs and forgoing "traditional" means, such as job fairs, there seems to be a gap in how companies are searching for young talent.
"The oil and gas industry is where I want to be," said Trenton Thompson, a student at Tuskegee University, who attended the Q&A session. "It has a lot of career development and opportunities. However, I think the transition in entering the work force isn't so smooth. There is still a lot more that I will have to learn on my own as far as the transition is concerned."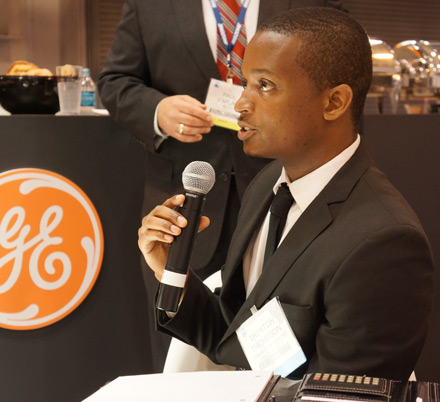 What many graduating students fail to realize is that it takes work and time to land a job or career of their dreams, and then fail to prepare for interviews or career fairs.
"The kiss of death for any interview is when an interviewee asks the interviewer, 'what is your company about?'" said Como, "Do your homework, be due diligent when it comes to your career."
It is estimated that 2012 will be the year for graduates. Employers responding to the National Association of Colleges and Employer's Job Outlook Spring Update survey expect to hire approximately 10.2 percent more graduates from the class of 2012 as they hired from the class of 2011. According to NACE's Job Outlook 2012 survey, the top five personal qualities/skills employers seek are:
Ability to work in a team
Verbal communication skills
Ability to make decisions and problem solve
Ability to obtain and process information
Ability to plan, organize, and prioritize work
Furthermore, according to the April 2012 issue of NACE's Salary Survey, the median starting salary offered to a bachelor's degree candidate from the Class of 2012 is $42,569, 4.5 percent higher than the median salary in 2011
Statistically, college students graduating this year are in a great place to start a career on their terms.
"I think school has prepared me to enter the work force," said Kristine Finnerty, a student at the University of Houston. "If I score an internship, I know I will enter this job market with confidence, strength and the ability to succeed."
Generated by readers, the comments included herein do not reflect the views and opinions of Rigzone. All comments are subject to editorial review. Off-topic, inappropriate or insulting comments will be removed.