Is the Gulf Back in Business?
by Robin Dupre
|
Rigzone Staff
|
Wednesday, May 02, 2012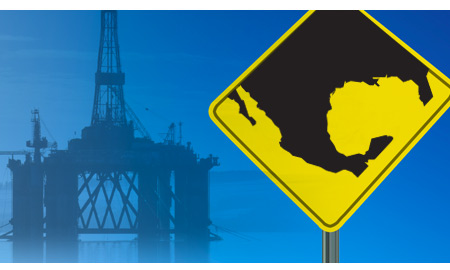 Politics and the recent moratorium imposed on the Gulf of Mexico and its widespread impacts on local businesses and employment, U.S. oil and gas companies, and U.S. oil dependency engaged four panelists during a Wednesday afternoon Offshore Technology Conference panel, Government Policy – Recent Consequences in the Gulf of Mexico.
Since the ban was lifted, the question, "Is the Gulf back in business?" keeps arising because the answer is not clear for many itching to get back to GOM drilling.
"Over the past three years, President Obama has continued to block and delay domestic energy production, dismissing opportunities for hundreds of thousands of American jobs, foregoing trillions of dollars in economic activity, threatening U.S. energy security and weakening national security," stated Congressman Bill Flores at the OTC session.
If drilling were to resume full throttle, the U.S. economy could flourish, lessening our dependence on foreign oil, Flores remarked.
However, Robert Kessler, Managing Director Head of Integrated Oil Research, Tudor Pickering Holt & Co., remarked in his presentation that there are currently 26 floaters working in the GOM with a total of 34 scheduled by year end.
"We have gotten back to work from a rig stand point, but we have a long way to go in terms of full activity where we can grow daily production," Kessler said.
Kessler continued to report that production in the GOM is presently dominated by large fields –- the top 50 fields are contributing to 71 percent of production with the top six fields contributing to 41 percent.
Since October 2010, 22 wells have been cleared for drilling with the top three operators working in the Gulf being Chevron, Shell and BHP.
Unanimously, the panel agreed that the GOM approval process is moving at a snail's pace, but the Gulf of Mexico is still a vital national resource for America's economy.
"Washington continues to find ways to restrict or lock up or regulate these assets away from the American people," stated Flores. "In order to have a healthy economy, America has to have abundant and affordable energy supplies."
Generated by readers, the comments included herein do not reflect the views and opinions of Rigzone. All comments are subject to editorial review. Off-topic, inappropriate or insulting comments will be removed.