'Lessons Learned' Post-Macondo by USCG
by Saaniya Bangee
|
Rigzone Staff
|
Wednesday, May 02, 2012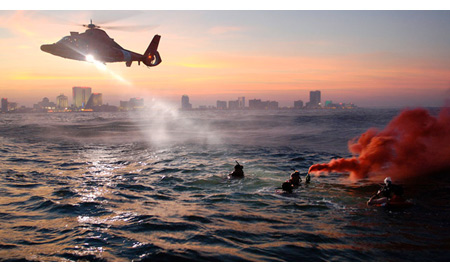 The U.S. Coast Guard (USCG) is reviewing its regulatory regime and the lessons learned following the 2010 Macondo incident, Jeff Lants said, director of commercial regulations and standards for the U.S. Coast Guard in the session "'Lessons Learned' Following Macondo – Safety Enhancement on the U.S. Outer Continental Shelf" at the Offshore Technology Conference.
Under the Department of Homeland Security (DHS), the U.S. Coast Guards is responsible for regulating and promoting safety of life and property on the Outer Continental Shelf (OCS).
Following the Macondo incident, the U.S. Coast Guard identified its need "to understand risks so they are addressed adequately," Lants said.
Three major lessons learned by the USCG were:
Safety gaps - revealed in investigation
Risk analysis for fire/explosion
Drill floor protection
"We know our regulatory policies need to be updated. We can't give a timeframe, but are actively engaged in highlighting [the] issues," Lants commented.
The U.S. Coast Guard is looking to make the following changes:
New Dynamic Positioning standards
Evolution of floating installations
Increased OSV size/complexity
Floatels
"Classification society rules, international standards and industry standards are a base line with the Cost Guard. This is a robust regulatory regime we need… which [can] all be done with industry engagement," Lants said.
The rules must meet the same standards regardless of the state flags, Lants added.
Other areas of interest mentioned by Lants include:
Lifesaving equipment on all vessels operating on the OCS
LNG powered vessels
Independent third party testing of electrical equipment in hazardous areas
Gas detection
Deluge systems
"The USCG is responsible for OCS safety and [we] take this role very seriously and firmly believe in 'one gulf, one standard'. Improvement initiatives are underway, but unfortunately regulations take time," Lants concluded.

Generated by readers, the comments included herein do not reflect the views and opinions of Rigzone. All comments are subject to editorial review. Off-topic, inappropriate or insulting comments will be removed.