CNOOC Sees 'Bright Future' for South China Sea Development
by Karen Boman
|
Rigzone Staff
|
Tuesday, May 01, 2012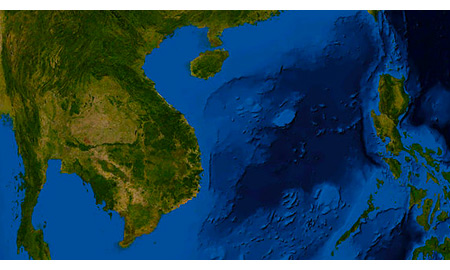 CNOOC sees a "bright future" for South China Sea exploration and development, despite the significant challenges faced in exploration and production.
Xiaojian Jin, general manager of engineering and construction and CNOOC, outlined the challenges in South China Sea activity at the Offshore Technology Conference in Houston on Tuesday. These challenges include significant typhoon activity in the area.
In 2009 alone, 22 typhoons were recorded in the South China Sea, 12 of which impacted oil and gas operations, Jin said. Internal solitary waves, which can erode the seabed floor and cause infrastructure to collapse, also pose a challenge.
The company is studying several field development concepts for South China Sea development. For water depths of less than 984 feet (300 meters), CNOOC is studying concepts involving the use of conventional fixed platforms, floating production storage, offloading vessels and pipelines.
For water depths greater than 984 feet (300 meters), two concepts that include FPSOs and floating liquefied natural gas facilities are included among possible field development schemes. The distance of some fields from shore will require lengthy pipelines, and may require subsea boosters, Jin said.
CNOOC also has jointly established a deepwater engineering center with Shanghai Central University to develop technology needed to unlock South China Sea reserves.
Founded in 1982, the company aims to become one of the top 20 oil companies worldwide in the first 10 years of its growth plan from 2011 to 2030 and to rank among the top 15 oil producers globally in the second 10 years of its 2011-2030 growth plans.
Jin said CNOOC already has become the largest independent exploration and production companies worldwide in terms of net income and production. The company plans to increase its exploration budget to achieve its production growth ambitions.
Jin declined to comment on whether China's untapped shale gas potential would make China less aggressive in exploring the deepwater South China Sea, which has been the subject of boundary disputes between China and neighboring countries.
Generated by readers, the comments included herein do not reflect the views and opinions of Rigzone. All comments are subject to editorial review. Off-topic, inappropriate or insulting comments will be removed.
RELATED COMPANIES