FCNG: A Solution for Regional Markets?
by Matthew V. Veazey
|
Rigzone Staff
|
Monday, April 30, 2012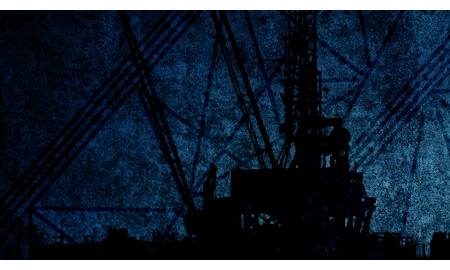 Growing demand for natural gas to generate electricity, power industrial facilities and distribute to homes and businesses in Asia-Pacific and other regions could help make marine transport of compressed natural gas (CNG) a reality, according to a member of WorleyParsons' Global LNG Leadership Team.
During a Monday presentation at the 2012 Offshore Technology Conference in Houston, WorleyParsons Director Joe T. Verghese pointed out that such regional mid-markets are driving interest in monetizing offshore stranded mid-tier natural gas reserves (0.5 to 3 trillion cubic feet). He added that demand in such markets typically runs from 0.5 to 2.5 million tons per annum (mtpa) of LNG, translating into relatively small natural gas and LNG trades.
Verghese pointed out that the production and supply chain for floating CNG (FCNG) would involve supplying natural gas feedstock from subsea wells to an FCNG carrier to compress the gas. The CNG would then be transferred onto a CNG trade carrier, which would deliver it to onshore compression facilities. The natural gas would subsequently enter the pipeline grid.
With FLNG, natural gas produced from subsea wells would undergo treatment and then liquefaction on an FLNG floating production storage and offloading (FPSO) vessel. Next, the LNG would be shipped to storage facilities using an LNG transport vessel. From onshore regasification terminals, the natural gas would be delivered to market.
Presenting the findings of a case study comparing FLNG and FCNG developments, Verghese observed that technological challenges exist with both alternatives. However, he said the hurdles do not appear insurmountable with either type of development.
In regard to FLNG, Verghese said that cryogenic hoses and loading arm concepts used in LNG transfer must complete development/testing and qualification phases. For FCNG, he said that pressure vessel containment technology must be scaled up from the prototype to commercial stages for marine vessels. Moreover, he said that motion studies will need to be conducted to examine the transfer of CNG from an FCNG vessel in tandem with a CNG carrier.
Verghese added that public perceptions about marine transport of CNG – specifically proximity to shore and the frequency of vessel transits – can be overcome with the use of offshore unloading buoys or submerged turret loading systems.
(EDITOR'S NOTE: Information for this article was obtained from Verghese's OTC 2012 paper, "Delivering Offshore Gas to Regional Mid-Markets – Assessing the Comparative Merits of Floating LNG and CNG Transport Routes" (OTC 23669). The paper was prepared for presentation at the Offshore Technology Conference held in Houston, Texas, USA 30 April-3 May 2012.)
Generated by readers, the comments included herein do not reflect the views and opinions of Rigzone. All comments are subject to editorial review. Off-topic, inappropriate or insulting comments will be removed.