Chevron Doesn't Expect Capital Expenditure Overruns
by Dow Jones Newswires
|
Isabel Ordonez
|
Friday, April 27, 2012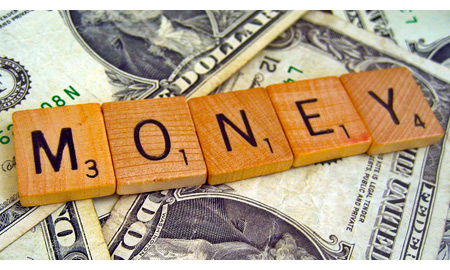 HOUSTON - Chevron Corp. said Friday it doesn't expect to use its abundant cash on capital expenditure overruns but that it will evaluate the possibility of spending more in share buybacks while maintaining dividends as its top priority.
"We're not anticipating overruns in our capital program," Chevron Chief Financial Officer Patricia Yarrington told analysts in an earnings conference call. Chevron has said it expects to spend $32.7 billion in capital projects this year.
Asked about why the company needed to have so much cash in its balance sheet --$18.9 billion at the end of first quarter--Yarrington said Chevron is "keeping some caution" while the company is going through "a heavy investment period" in which it has to fund massive liquefied natural gas projects offshore Australia. The company also needs to be prepared in case oil prices drop, she added.
Yarrington said a sign the company is confident on its future cash flows is Chevron's recent 11.1% dividend increase, which demonstrates using cash to fund dividends remains the company's top priority.
The San Ramon, Calf., company will evaluate a possible increase of its share repurchase program once it passes the heavy investment phase, the company said. Meanwhile, Chevron expects to spend $1.25 billion in share buybacks in the second quarter, unchanged from the first quarter.
Chevron has been criticized by some analysts for having a modest share repurchase program compared with rivals such as Exxon Mobil Corp., while at the same time keeping too much cash in its balance sheet.
Separately, although the company's operations in Argentina are unaffected by the recent nationalization of YPF SA, the country's largest oil company, Chevron is concerned about the developments in the South American nation, Yarrington said.
"In terms of our particular activity, there hasn't been any change," Yarrington said. But "any time you seen expropriation of assets like that... it does give you pause. I mean we do believe in contract sanctity, and so it makes you certainly sit up and take notice."
In Brazil, Chevron is conducting a geological study at its offshore Frade field after production was shut down in March because of an oil spill. Output will resume "only when we are completely satisfied we can restart production safely and when we have obtained the full support of our partners in the Brazilian regulators," Chevron General Manager of Investor Relations Jeanette Ourada said in the conference call. The estimated impact of Frade's shut-in on Chevron's production is expected to be 33,000 barrels of oil per day, the company said.
Regarding the criminal case some of Chevron's employees face in Brazil and two civil lawsuits against the company related to the oil spill, the company said it's "very confident that a transparent and an impartial review of the facts will demonstrate that Chevron and its employees acted very responsibly."
Separately, the blown-out natural gas well offshore Nigeria is expected to be permanently abandoned by the end of May after ongoing work to plug the well concludes, the company said.
Chevron also reported a dry exploratory well in China, the third in the region.
In the U.S., Chevron said it continues to increase drilling in Pennsylvania's natural-gas rich Marcellus Shale despite low prices because it is taking advantage of an agreement with India's Reliance Industries Ltd. that lets Reliance carry a significant amount of the drilling costs.
Chevron reported Friday a 4% increase in first-quarter earnings, helped by higher oil
Generated by readers, the comments included herein do not reflect the views and opinions of Rigzone. All comments are subject to editorial review. Off-topic, inappropriate or insulting comments will be removed.
RELATED COMPANIES