Compensation Tracker: Working in Europe and Former Soviet Union
by Jaime Kammerzell
|
Rigzone Contributor
|
Monday, April 30, 2012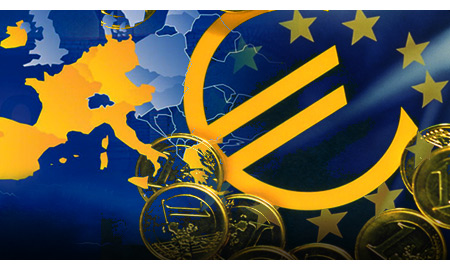 Europe and the Former Soviet Union play a key role in the oil and gas industry, particularly offshore. The region has attracted $57 billion in shallow water drilling from 2006-2011, which is 95 percent of all drilling expenditure, according to DataMonitor. Deepwater drilling attracted $3 billion.
Europe is the world's fourth largest producer of oil and gas, with the North Sea basins containing the largest oil and gas reserves in Europe. Though many North Sea fields have declined in the past few years, new technology has extended the field life and recovery of these fields.
Despite declining exploration and production (E&P) in the region, contractors are in demand. Many aging offshore infrastructure requires decommissioning, thus project managers, structural and process engineers and planning and site personnel are needed to complete these projects.
Onshore, shale gas drilling in the European Union seems unlikely as many countries have banned fracking due to environmental concerns. Unfortunately, the trend is spreading across Europe.
Norway could be your best bet in landing a job in Europe as it is the leader in oil and gas production in the region. Recent licenses and tax incentives for North Sea operators in the UK could be motivating Norway's increased in E&P offshore activity.
Operators are exploring the Barents Sea in the northern region of Norway using new harsh environment technology and developing new shipping routes. However, Norway is not only looking to expand its E&P numbers through new field discoveries, but also through increased recovery from established operations.
The Former Soviet Union is a major oil and gas producer as well. Energyfiles.com reports that onshore oil production will peak this year, but look for new offshore production from Russia and Kazakhstan in the Caspian Sea and from Russia off Sakhalin Island.
Overall, safety, process and planners will be the most sought-after disciplines in Europe and the Former Soviet Union.
Europe Compensation
Averages earnings rose 2 percent in 2011 to $93,238 for oil and gas professionals who identified themselves as working in Europe or the Former Soviet Union, according to Rigzone's examination of compensation trends.
First year oil and gas industry employees working in Europe reported an average pay near $61,217 in 2011, according to the survey. With two to five years of experience, respondents said they were paid an average of $74,870 in 2011. Pay jumped to $95,303 after 10 years and $122,750 after 20 years working in the European oil and gas industry.
Professionals who identified themselves as having worked in Europe or the Former Soviet Union reported companies operating in the region with less than 20 employees paid an average of $88,250, but that dropped to $85,082 for companies with 21-100 employees. Companies with more than 2,000 employees paid average compensation of $99,030.
Looking at professional level, respondents working in Europe or the Former Soviet Union, staff reported $78,499 in 2010 compared to $81,574 in 2011 (a 4 percent increase). Mid-level employees working in Europe or FSU reported earning $101,018 in 2010 compared to $98,065 in 2011 (a 3 percent decrease). Upper level positions also saw a slight decrease in compensation from 2010 to 2011, $132,918 and $130,271, respectively.
Onshore jobs paid less than offshore jobs in Europe. The average onshore European-based employee made $92,929 in 2011 compared to offshore employees who made $93,421. Schedule played a role in average compensation as well. Fulltime employees averaged $92,174 in 2011 compared rotation workers who averaged about $94,619.
---
To get your customized compensation report, visit Rigzone's Salary Survey to share your compensation information with Rigzone.
Generated by readers, the comments included herein do not reflect the views and opinions of Rigzone. All comments are subject to editorial review. Off-topic, inappropriate or insulting comments will be removed.