Compensation Tracker: Working in Africa
by Jaime Kammerzell
|
Rigzone Staff
|
Monday, April 30, 2012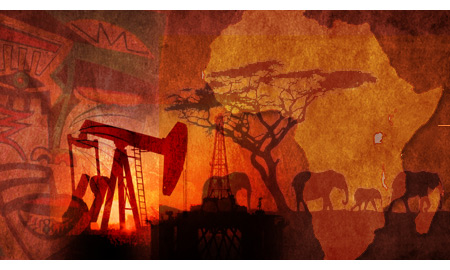 It seems oil companies and contractors are always in need of hard workers in all realms of the oil and gas industry to work in Africa. Most of the job opportunities are for short-term projects and require only a two-year commitment.
East Africa is currently the hot spot in the region. Anadarko made a major discovery at its Barquentine well off Mozambique in August 2011. Eni followed with a discovery at its Mamba Complex in October 2011 and February 2012. And, Statoil made a discovery off Tanzania recently. There's also been talk of a huge field off Somalia. Many operators are flooding the region in hopes of making a large discovery themselves. Look for job opportunities to ramp up on the East Coast.
Don't discount the historically active West African powerhouses, Nigeria and Angola. Activity off West Africa continues to focus on the big discoveries off these countries, but corruption is clouding their achievements. In January 2012, Nigeria led Angola as Africa's top oil producer, pumping about 2.14 Million barrels of oil per day (MMbopd), according to data compiled by Bloomberg. Angola pumped about 1.79 MMbopd.
Corruption coupled with organized attacks on oil pipelines in Nigeria, in particular, has deadened operator's drive to explore Nigeria, though. In a speech made at an oil and gas conference in Abuja, Ian Craig, Shell's director for sub-Saharan Africa said, "corruption drives away talent ... increases costs, reduces revenues both for investors and the government, and results in major environmental impacts."
Beware of Nigerian scams when looking for a job in West Africa. Don't send any money to Nigerians to cover your application expenses.
As of February 2012, Libya -- which has the largest proven oil reserves in Africa at 40 billion barrels, yet most of the country is under explored -- had boosted its oil production to 1.4 MMbpd, 100,000 bpd higher than January. Though production is ramping up, it is still not back to pre-civil war output levels, which the country aims to reach by mid-2012.
As Libya becomes more stable, look for exploration to pick up, as well as job opportunities. The Libyan Oil Ministry said in a release in February that oil exploration has resumed in an area 435 miles south of Tripoli. In addition, BP still plans to drill the 17 exploration wells in the onshore Ghadmes and offshore Sirt basins, the company announced in 2007.
Africa Compensation
The Rigzone Compensation Tracker records real-time compensation information from oil and gas professionals on an ongoing basis. More than 4,800 oil and gas professionals working in Africa provided their information over the two year period.
Respondents reported that average pay dropped five percent to $99,894 in 2011, as compared to the six-figure earnings in 2010. This is in part due to an increase in local content.
Compensation did change for certain positions or specialties. For example, in 2011, survey participants who identified themselves as drillers having worked in Africa averaged earnings of $105,608 compared to $97,694 in 2010, an 8 percent increase. However, maintenance engineers' compensation dropped 11 percent from $105,512 in 2010 to $93,538 in 2011.
Respondents just getting started working in the African oil and gas industry in 2011 reported an average pay near $58,057. With two to five years of experience, respondents said they were paid an average of $73,030. Pay jumped to $101,568 after the 10-year mark and to $131,264 after 20 years working in the African oil and gas industry.
In the African region, employees working for small companies those with less than 20 employees paid an average of $94,155, but that dropped to $88,869 for companies with 21-100 employees. The largest companies, those with more than 2,000 employees, paid an average compensation of $108,280.
Respondents working in Africa reported a change in compensation based on career level. In 2010, staff positions paid an average of $94,955 compared to $87,884 in 2011, which is a 7 percent decrease. Likewise, mid-level professionals reported a decrease of 5 percent, from $109,367 in 2010 to $103,476 in 2011. Upper level positions dropped in compensation as well, from $135,995 in 2010 to $127,452 in 2011, which is a 6 percent decrease.
Onshore jobs compared to offshore jobs made a difference in earnings as well. The average onshore African employee made $94,959 in 2011 compared to offshore, which made $103,678, according to the survey. Likewise, schedule played a role in average compensation. For those who worked fulltime in 2011, the average compensation was $89,598. Rotation workers averaged about $107,458.
---
To get your customized compensation report, visit Rigzone's Salary Survey to share your compensation information with Rigzone.
Generated by readers, the comments included herein do not reflect the views and opinions of Rigzone. All comments are subject to editorial review. Off-topic, inappropriate or insulting comments will be removed.
RELATED COMPANIES