Compensation Tracker: Worldwide Job Ops in O&G
by Jaime Kammerzell
|
Rigzone Contributor
|
Monday, April 30, 2012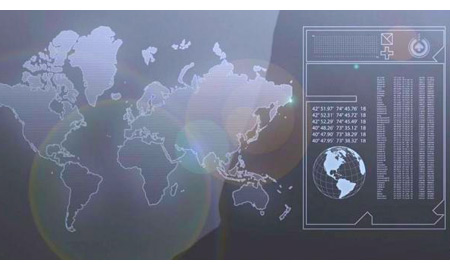 The oil and gas industry is experiencing huge growth and needs the manpower to answer the call for more production. However, growth is not the only reason for increased job vacancies. Nearly half the exploration and production (E&P) workforce is nearing retirement, thus their current projects could come in late and over budget unless the industry hires and retains enough skilled labor to replace them.
Offshore deepwater drilling continues to be a main driver in E&P activity, which demands specialized engineers, particularly subsea. Following the drilling moratorium in the Gulf of Mexico in 2010, deepwater drilling has rebounded in the GOM and is poised to surpass pre-Macondo levels. Not only is deepwater drilling expanding in the GOM, but Mexico, East Africa and the Mediterranean are experiencing a growth as well.
High-demand for oil and gas worldwide is the driver behind increased deepwater drilling. We simply need more oil. Growth in China and India and unrest in North Africa and the Middle East, which has provided steady supplies for decades, are fuelling the demand.
Increasing demand for LNG is also driving the oil and gas job market. Five new projects reached final investment decisions in 2011 – four in Australia and one in Indonesia – and two LNG projects are due onstream this year – Pluto LNG Project in Australia and Angola LNG Project in the Atlantic. These projects will create new regional jobs in all realms of the oil and gas industry.
In the United States, shale gas is steering a huge energy workforce revolution. But shale is not limited to the U.S. -- Europe, China, India and Argentina are assessing the possibility of shale gas exploration and production. As worldwide gas consumption escalates, shale E&P becomes more attractive worldwide.
The drawback for some countries is the technology needed to extract gas from shale. Again, the U.S. has skilled labor to make shale E&P profitable, but emerging and developing regions are looking for qualified staff for E&P and to install infrastructure.
According to Gary Hunt, author of How the US Shale Boom Will Change the World, "the bigger need will be welders, plumbers, electricians, skilled machinists and other crafts to install and operate the equipment and support the technology deployment around the world." He also says to watch for new technology players to steal business from super majors by offering better deals on upstart companies.
Skills Shortage
Though many people are unemployed, oil and gas companies are faced with a skills shortage. Experts warn that the biggest challenges facing oil and gas is finding the right people with the right skills to fill vacant positions. The industry must attract, recruit and retain a knowledgeable skills base among young professionals as Baby Boomers retire.
However, companies are finding it difficult to attract young professionals despite the industry's reputation for high starting salaries. Young professionals report the industry's soiled reputation following the Macondo oil spill in 2010 curbed their enthusiasm for the fast-track professional development they'd be sure to receive if they'd accept a position within the industry.
Though the industry is in need of skilled professionals, it does not mean that hiring managers have unlimited freedom to fill vacancies as they arise. The global recession taught the industry to be efficient, improve its manpower strategy, enhance local content and increase graduate opportunities, Matthew Halle, operations manager at NES Global Talent wrote in "The Silver Lining." Hiring managers reviewed processes and procedures, and restructured and reassessed talent needs during the recession.
According to Halle, "budget restrictions and cost-cutting measures implemented during the recession led to an increase in graduate opportunities and accelerated skills acquisition for new entrants." By hiring skilled graduates, companies are able to keep staffing costs down and train up new entrants.
Local content also "gathered momentum during the more challenging economic times for countries such as Nigeria, Angola and Brazil as oil-rich nations looked to capitalize on their most valuable commodity," Halle wrote. Knowledge transfer by means of training programs gave local personnel the skills and technical expertise current and future projects require, thus increasing opportunities for skilled local labor for years to come.
While the pending job shortage typically focuses on drillers, engineers and geologists, the industry is also in need of office workers like project managers, sales executives and accountants.
Compensation Constant
The Rigzone Compensation Tracker records real-time compensation information from oil and gas professionals on an ongoing basis. In 2010 and 2011, a total of 41,846 oil and gas professionals provided compensation information, with 97 different positions and functions from around the world recorded.
The mean compensation in 2010 was $98,023, compared to $98,862 in 2011. The median compensation for both years was $85,000. Thus, there is no significant difference between average compensation levels overall for 2010 compared to 2011. Looking solely at this information, compensation levels industry-wide have remained stable.
However, 14 percent of respondents reported in 2010 a decrease in compensation levels, compared to 16percent of respondents in 2011.
Participants fell into 97 different job functions, most of which did not change significantly from year to year. However, certain salaries did change.
Those which significantly decreased include:
Electrical engineer (-10 percent)
Mechanic (-7 percent)
Those that significantly increased include:
Directional driller (+12 percent)
Drilling consultant (+13 percent)
Geologist (14 percent)
Participants worked in one of nine regions of the world. The most populated region in both 2010 (43 percent) and 2011 (47 percent) was North America, followed by the Middle East (13 percent) and Africa (12 percent/11 percent).
According to survey results, compensation levels and changes in average compensation levels did differ by work region. The region with the highest average compensation in both 2010 and 2011 was Australia/Oceana, which also showed the largest increase in mean total compensation. This is possibly due to the large number of foreign workers in the region who are typically paid at a higher rate than locals.
Survey participants in North America also saw a 3 percent increase in average compensation in 2011 – although not as large as Australia-based oil and gas professionals.).
Counter to worker's experience with compensation in Australia/Oceania are those in Africa – who saw, on average, a 5 percent decrease in compensation. As noted above, local content increased, which could explain the drop in average salary in the region.
Overall in 2011 most regions pay offshore workers more than onshore workers with the exception of North America and Australia, the survey revealed. In addition, rotational workers who are most often directly connected to drilling activity earned on average $108,135, more than their colleagues working more traditional work schedules.
Rigzone has examined the world of oil and gas by region and discusses specific opportunities for employment as well as salary trends. Below are the regions covered:
---
To get your customized compensation report, visit Rigzone's Salary Survey to share your compensation information with Rigzone.
Generated by readers, the comments included herein do not reflect the views and opinions of Rigzone. All comments are subject to editorial review. Off-topic, inappropriate or insulting comments will be removed.