Education, Networking Key to Industry Return Game Plan
by Matthew V. Veazey
|
Rigzone Staff
|
Tuesday, May 01, 2012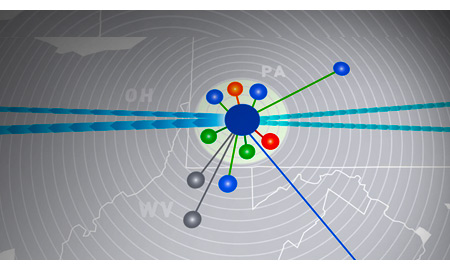 In the Rigzone account of his desire to return to the oil and gas industry, veteran geologist "Mac" expressed frustration with what he perceives as the industry's lack of interest in job candidates like himself who offer broad-based skills and experience outside the oil and gas realm.
Abhijeet Narvekar, co-founder of the Houston oil and gas recruiting firm The FerVID Group, said that the prospects for scientists and engineers wishing to return to the industry is mixed.
"From our experience, we've seen that there is definitely a place for mechanical process, control and chemical engineers to return to the oil and gas industry," said Narvekar. "Most of these engineers know how to apply the same processes, methodologies and best practices in different industries."
For petroleum engineers and geoscientists, however, Narvekar acknowledged the barriers to re-entry can be more daunting. He pointed out that companies often expect candidates to be familiar with rapidly advancing technology.
"This does not mean that training cannot help good candidates overcome learning curves," Narvekar continued. "However, companies have to be willing to invest in training for new hires -- young or old."
Narvekar said a situation such as Mac's exemplifies why the industry needs to reassess how it screens job candidates.
"This is why the 'crew change' is such a big deal," Narvekar said. "The culture of oil and gas companies has to shift because many great applicants without the mandated requirements are being overlooked."
Narvekar suggests that companies effect such a shift by taking a broader view about training.
"Most companies are apprehensive to hire someone who needs training because there is not a program in place to help experienced engineers who know the 'process' but need a crash course on industry jargon and practices," Narvekar explained.
"If companies shift their mindset and establish an efficient training program, older engineers re-entering the industry will have the tools to quickly transition and add value."
A seasoned professional contemplating a late-career return to the oil and gas industry should also pursue a self-directed strategy of education, said Bob Acton, head of Calgary-based Obair Leadership.
"The individual could renew their knowledge about up-to-date technology and specific industry-related knowledge by training and recertifying," said Acton, an executive coach and leadership development specialist who discusses rapid onboarding strategies in his new book "Bill's Wisdom: Gaining Leadership Value Through Mentoring".
"Today's myriad of online courses, often generated from within specific professional trade associations, can be an excellent source of knowledge. This would be appealing to a recruiter who would see the upgrades to either technological skills or knowledge of industry standards."
Acton also recommends that individuals seeking an oil and gas industry comeback clearly present their post-oil bust knowledge and skills to recruiters and explain how it meets the needs of the industry today. In other words, do not assume that the person screening resumes will automatically associate your expertise with company needs.
"This needs to be produced in a written paragraph that would be used in a job applicant's job application letter," Acton explained. "It is better to declare the issue and the solution upfront rather than hoping a recruiter or HR professional make the connection themselves by reading through a resume.
Both Acton and Narvekar agree that networking never hurts, either.
"Often your network of friends and colleagues can be extremely helpful in securing work," Acton said. "Connecting with old colleagues, asking for advice from friends currently within the oil and gas sector, and joining a local oil and gas association and attending meetings can be ways to rebuild a professional network."
"Let industry folks know you are looking," added Narvekar, who suggests making a "Hello, I know we haven't spoken in a while" phone call. "Many are surprised by just how many people are willing to help them get a foot in the door."
Narvekar also advises job seekers to join and follow online conversations.
"People are speaking, discussing and connecting about the oil and gas industry and you need to become a part of the conversation," he said. "Let go of whatever is holding you back from LinkedIn and commenting online about articles/discussions relating to industry."
"There are too many free resources to hide behind the 'I-don't-know-how-to-use-these-forums' excuse," Narvekar concluded. "Experienced technical professionals must dispel the myth that they are too old to be integrated into a new process and need to demonstrate that they are well-versed in new technology and platforms."
Generated by readers, the comments included herein do not reflect the views and opinions of Rigzone. All comments are subject to editorial review. Off-topic, inappropriate or insulting comments will be removed.