Industry Executive Advocates for Natural Gas Use in Documentary
by Karen Boman
|
Rigzone Staff
|
Friday, April 27, 2012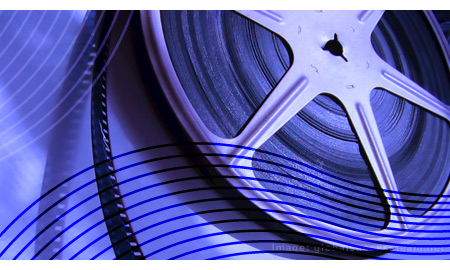 The evolution of global energy consumption patterns and an energy industry official's plan calling for greater use of natural gas in the U.S. are traced in the new documentary film The Grand Energy Transition: Natural Gas – The Bridge Fuel to Our Sustainable Future that debuted on April 18 in Washington, D.C.
The film is based on a book by the same name by Robert A. Hefner III, CEO of The GHK Companies.
Hefner is a longtime advocate of the increased use of natural gas and clean energy fuels in the U.S. He first testified before the United States Congress 30 years ago that the nation had vast natural gas resources – contrary to belief that natural gas supply was running out – and that natural gas was the only realistic and scalable alternative for energy needed to grow the U.S. economy and reduce dependence on foreign oil imports.
"I believe the U.S. must make a transition now to cleaner, more efficient and sustainable fuels. Otherwise, our economy, our competitiveness, our security and our environment will suffer," said Hefner in a statement.
Hefner wrote the book, published in 2009, because he believed the United States needed leadership on energy policy.
"He wrote the book as a means of preventing as what he viewed as government mistakes, such as the Fuel Use Act, in prohibiting natural gas from being utilized to its fullest extent," Jim Boyle, spokesperson for the film project, told Rigzone in a recent interview.
Childhood Friend Proposed Idea for Film
The idea for a film based on the book came in 2010 from Hefner's childhood friend Gray Frederickson. Frederickson worked in Hollywood for a number of years, winning an Academy Award for co-producing The Godfather Part II.
Emmy-award winning writer and director Greg Mellott directed The Grand Energy Transition. The two previously had made a documentary about the life of legendary Oklahoma political figure Robert Kerr, and founded the media studies program at Oklahoma City Community College, where they both now teach.
"The stars just aligned" in terms of the two becoming involved in the project, Boyle said.
Hefner did not fund the film, Boyle noted. "He thought it was important that he not do that."
Instead, the director and producer of the film raised funds from a group of at least 10 individuals who made equal donations.
Boyle did not disclose how much the film cost to make, but noted that the investors did not have veto or editorial control over the film's content. "They trusted the film's professional writer and director to do their job, and felt that there was an important message to be told."
Most of the film work was done last year, he noted.
The documentary includes interviews with scientific experts and business leaders such as:
Graham Allison from Harvard
former CIA Director John Deutch
Chesapeake Energy Chairman and CEO Aubrey McClendon
former Secretary of Defense and Secretary of Energy James Schlesinger
CNN founder Ted Turner
The film is narrated by former NASA astronaut and Commander John Herrington.
Vision for U.S. Energy Future
In the film, Hefner traces the world's energy use patterns from 1700 to 2300, from solid sources to liquids to gas. He also outlines his energy plan for the 21st century, which includes increased use of natural gas in power generation. Coal plants would only used as a back-up generation source at first, but eventually be eliminated.
Hefner noted in the film that, "we can't have our modern civilization without the consumption of enormous sources of energy. The problem is the sources we use."
Hefner also advocates retrofitting of passenger cars to burn compressed natural gas, as a means of freeing the United States. from coal and foreign oil. This would be in addition to T. Boone Pickens' plan for conversion of the heavy vehicle fleet to natural gas. Both plans would save the United States trillions in the future, Hefner commented.
The film outlines the environmental and human costs of using other fuel sources, such as coal, nuclear, biofuels and oil, and the limitations of renewable energy resources.
Hydraulic fracturing is also addressed in the film, which the book does not, due to the timeliness of the issue in public and political discourse and films such as Gasland and FrackNation. While he advocates increased development of U.S. gas resources, he believes a zero-tolerance policy is needed for operators and contractors who don't follow best practices to protect groundwater.
Passion for Natural Gas Sparked Early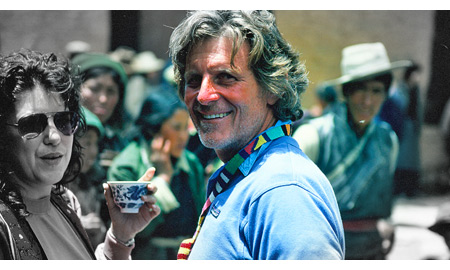 Hefner's passion for natural gas and its benefits began at the University of Oklahoma, where his study of geology sparked his fascination with natural gas. As a trainee with Phillips Petroleum, he saw first-hand how gas was treated almost as an after thought by major oil companies.
Hefner, who is a third generation in the oil business, initially worked for Phillips and then for his father's oil and gas company, The Hefner Company, after graduating from college in 1957. But Hefner became convinced that natural gas was the fuel of the future and decided he didn't want to work for an oil company, Boyle said.
In 1959, Hefner, Laurence Glover and David Kennedy formed The GHK Companies, one of the first companies in the United States focused exclusively on natural gas exploration and production. From the 1960s through the 1980s, Hefner and GHK were best known for pioneering deep, high pressure gas development in western Oklahoma's Anadarko Basin and the Texas Panhandle.
"He believed that more natural gas reserves existed in the United States than people assumed, and he proved that in the Anadarko and the Potato Hills fields," Boyle said.
Hefner proved this belief by finding gas in an Anadarko Basin well more than 24,000 feet below the surface of the earth. He also fought to get deep gas deregulated by Congress in 1978.
However, the passage of the Powerplant and Industrial Fuel Use Act of 1978, which barred the use of gas in electric power generation and industrial facilities, cut off two major demand sources for natural gas, bringing the natural gas exploration boom in western Oklahoma to a halt.
As a result, Hefner had to start all over again, settling his debt by turning over nearly all his properties and giving up leases that would later generate billions in revenue for the companies that acquired them.
Hefner would save his company through persistence and patience bankers, Boyle noted, helping repeal the Fuel Use Act in 1987 and discovering the Potato Hills natural gas field in southeastern Oklahoma in that same year.
Hefner said the passage of the Fuel Use Act set the nation back because people were not educated on how much natural gas we had.
"And that fear, it's easy to drum up fear, that's what they're doing with fracturing, that fear that set us back a generation" by building coal plants that have destroyed the nation's mountains and polluted the country, Hefner said in the film.
Generated by readers, the comments included herein do not reflect the views and opinions of Rigzone. All comments are subject to editorial review. Off-topic, inappropriate or insulting comments will be removed.