Recruiting, Retaining Young O&G Professionals
by Jaime Kammerzell
|
Rigzone Contributor
|
Monday, April 30, 2012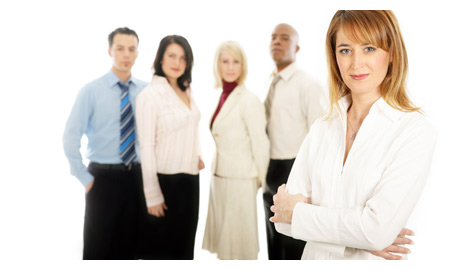 The oil and gas industry is surging into the future with remarkable growth. Along with this growth comes a need to fill newly created jobs and vacancies with skilled professionals.
The industry is looking toward its young professionals to fill in the gaps that the older generation is leaving behind.
However, young professionals expect more from their workplace than generations that came before them. A supportive environment that recognizes the importance of professional development, flexible work schedules, and an enjoyable work atmosphere is a workplace in which young professionals will be more likely to gravitate toward.
Oil and gas companies that wish to build strong organizations will be competing for the best employees and they are implementing innovative recruitment and retention practices to do so. An employer who makes the effort to reach out to young people as they are choosing a field of study in the sciences will have a larger pool of well-educated and informed professionals ready and eager to enter the oil and gas industry upon graduation.
The organizers of Offshore Technology Conference are reaching out to high school students, and so should you. Approximately 200 high school math and science students will see firsthand the exciting opportunities the oil and gas industry can offer at OTC on Thursday, May 3. Students will participate in hands-on energy exploration experiments, meet industry professionals, and tour the latest state-of-the-art technology exhibits in a scavenger hunt, the OTC website explains.
However, the O&G industry also needs to make the industry more attractive to properly educated graduates. Benefits play a key role. Young professionals are looking for more than a large paycheck when choosing an employer. They are looking for their employer to provide:
Education/training/career development plan individually designed for each employee including financial planning
Continual training and development opportunities including competency development and corporate management programs
Leadership development
One-on-one mentoring that allows for connection on personal and professional level
Health and wellness programs
Time off, which provides life balance
Retaining Young Professionals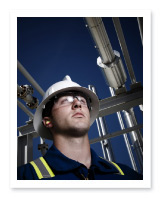 Once you hire a young professional, you want to retain them, as turnover is costly. Surveys show that the cost per hire runs anywhere from $1,000 to $4,000, depending on the job. Young professionals today are impatient to see career rewards and results. To minimize turnover of young professionals, the Center for Generational Studies (CGS) suggests:
Hiring a good fit candidate for your organization, not necessarily the best and the brightest. Develop assessments that reveal the work beliefs of applicants.
Setting clear expectations during the selection process and reinforcing them on the first day. Be upfront about opportunities and commitment to the job. It is better to scare candidates during the interview process than to surprise them once they start.
Maintaining communication about training, development, performance and overall career issues. If young professionals feel forgotten after the first 30 days, there's a good chance they will not be there after 90, CGS says.
Giving frequent feedback is important to young professionals as well as employers. Employers need to check in with young professionals to ensure their personal professional goals stay aligned with the company's goals, Sarah K. Yazinski, University of Scranton, suggests in an article published on HR.BLR.com.
Allowing flexibility in the workplace, where possible. Young professionals are accustomed to instant communication technology at their fingertips. They want the opportunity to work from anywhere at any time, and they don't want to be tied down to their office desk, according to "Retaining Young Professionals" article found on brevardcounty.com.
Beyond professional development, young professionals expect fun and stimulation in the workplace. According to CGS, employers that embrace these desires have maintained lower turnover rates and higher productivity.
To retain young professionals, Lisa deCordova, Manager, College Recruiting for Harris Corporation says companies need "to view the organization as the employee sees it and take proactive steps in initiating appropriate programs and policies."
Young professionals know they have to work, but they will be more effective if they are having fun and feel like they are in control of their environment.
---
Find your next job in oil and gas on Rigzone.com. Visit www.rigzone.com/jobs to upload your resume and browse thousands of current job openings.
Generated by readers, the comments included herein do not reflect the views and opinions of Rigzone. All comments are subject to editorial review. Off-topic, inappropriate or insulting comments will be removed.