Q&A with ExxonMobil's Lee Tillman
by Jaime Kammerzell
|
Rigzone Contributor
|
Thursday, May 03, 2012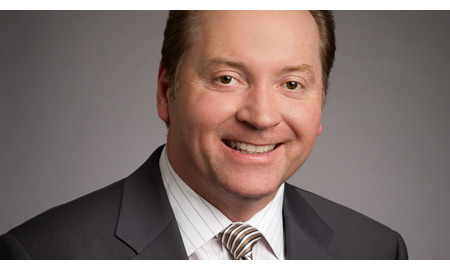 Lee Tillman will give the keynote address at OTC's Next Wave young professional event, April 30. As a young professional, Tillman started his career with ExxonMobil in 1989 as a research engineer in Houston. In the years that followed, Tillman served as the offshore operations superintendent for the Gulf of Mexico; operations manager for the ExxonMobil affiliate in Equatorial Guinea, and Brent Project consultant in Aberdeen, Scotland.
In 2003, ExxonMobil assigned Tillman as an upstream advisor. The company then named him offshore division manager at its Upstream Research Company in Houston in 2005. Two short years later, Tillman moved to Stavanger, Norway, to serve as the North Sea production manager and managing director for Esso Norge AS. In 2010, ExxonMobil appointed Tillman to his current position as vice president of engineering for ExxonMobil Development Company. Today, he is responsible for all global engineering staff engaged in major project concept selection, design and execution.
Tillman will kick off the Next Wave young professional program, which OTC promises "will once again invoke thought, promote proactive leadership and help to arm young professionals with the keys to successful careers."
The following Q&A offers Tillman's view of young professionals today and the career challenges they will face while advancing their careers. Tillman also gives readers a glimpse into his own career and personal life.
Q: What types of jobs/careers do you see being in the most demand in the oil and gas industry over the next decade? What hurdles/issues need to be addressed in terms of training available at universities, schools and companies to meet these needs?
A: Engineering and science degrees will continue to be in high demand in our industry. There are numerous challenges ahead, not least of which is the need for safe, reliable and affordable options to meet the world's growing demand for energy. Energy companies need to bring on skilled and capable young people to push technology and innovation.
Q: It is widely written that young professionals today earn large starting salaries with fantastic incentives and development programs, exotic travel and state-of-the-art technology at their fingertips. Despite the definite upsides, what downsides and hurdles do you think that young professionals today face?
A: I agree that this industry is a dynamic, exciting place to work. We hire exceptional people, and every one of them is empowered to think independently, take initiative, be innovative and most importantly, make a difference.
The challenge for the next generation will be to innovate and figure out how to accomplish things that we currently cannot. Technological innovation is vital for our future and we will increasingly rely on our young talent to move the industry forward.
Q: What can be and is being done to foster job retention and longer-term career development for young professionals?
A: Replenishing and developing the future workforce in the energy sector requires strategic thinking and a long-term approach, and one of the first steps is to prepare young people for a career in the energy industry. At ExxonMobil, we're committed to fostering the next generation of scientists and engineers by encouraging students to take an active interest in careers in math and science through programs such as the National Math and Science Initiative. In 2010, we directed nearly $110 million to education worldwide.
We also take a disciplined, structured approach to developing all of our employees to their fullest potential. This includes everything from technical and nontechnical training, to robust mentorship programs, to exposure to cutting-edge technology and tools. We constantly strive to cultivate diverse and accomplished employees who bring passion and initiative to their jobs.
Q: Are you concerned that many bright young people with technical skills are becoming increasingly attracted to training in and/or turning their hand toward alternative energy sectors? What would this mean for the oil industry given that demand for technical skills is likely to rise due to the hunt for oil occurring in places where it is harder to get at?
A: First, we need all energy sources, including alternative energy sectors, contributing to meet the rapid growth in global demand. It is true that rising numbers of students are interested in joining the energy sector, and it is also true that some prefer the alternative technology industry to fossil fuels. The new generation is different than its predecessors in many ways, including career perspectives and the image some have of the oil and gas industry. Lifestyle considerations are oftentimes as important to newcomers as compensation and benefit packages.
But I see all of this as an opportunity for the industry to further innovate and evolve. We must better explain how our industry uses cutting edge technology to stay at the forefront of meeting the world's energy needs and to protect the environment. In order to attract the best and the brightest, companies will also need to adapt to the highest requirements of the new generation in terms of career management and mobility.
Q: There has been a big push for ethnic, gender, and cultural diversity over the last 20-30 years, but the oil and gas industry still feels like a boy's club to most. What is ExxonMobil doing to attract women and people of different ethnicities?
A: Inclusiveness and a diversity of views are extremely important for the oil and gas industry. We at ExxonMobil know that creating economic opportunities for under-represented people is one of the wisest investments we can make. In 2005, we began the ExxonMobil Women's Economic Initiative to help women around the world fulfill their economic potential and drive change in their communities. We also support "Introduce a Girl to Engineering Day," which encourages more capable young women to pursue careers in math and science-related fields. Again, we see these opportunities as investments in the future of our industry.
We also see diversity as a competitive advantage for our company. We are active sponsors of organizations such as the National Action Council for Minorities in Engineering, and have employee networks like the Women's Interest Network, or WIN, and the Black Employees Success Team, or BEST, to ensure that employees from different backgrounds are mentored and developed as they progress in their careers with the company.
Q: You've surely heard the "Great Crew Change" describe the gradual loss of experienced personnel to retirement. Has ExxonMobil addressed this issue, and what do you believe the industry as a whole needs to do to mitigate its effects?
A: ExxonMobil's workforce comprises multiple generations —"Baby Boomers", "Gen X", and "Gen Y" to name a few. That diversity is one of our strengths because I believe that education alone does not supplant experience and wisdom.
Changing demographics mean that the mantle of leadership will be passed quickly as retirements lead to opportunities for the younger generation. This is true in both the technical and management spheres.
Knowledge transfer and wisdom sharing will be critical to bridge the gap and ensure that our industry can meet the supply challenge. The companies that do this well will generate a competitive advantage.
Q: When you were a little boy, what did you want to be when you grew up? How did that change in your high school years? College years? Early career?
A: I grew up in small town Texas, and like most young boys, I wanted to be just like my father. It was less about what he did as a profession and more about who he was as a person—honest, ethical, forthright, compassionate and hard working. He was my role model and instilled in me the values that have positioned me to be successful in life.
From an academic standpoint, I was drawn to math and science from a very early age. For me, engineering simply fit. The technical aspects of our industry still fascinate me, and each day I am still able to learn something new from my colleagues. I suppose if I had an aspiration other than engineering, it would be as a Formula 1 driver—the precision and adrenalin of driving at the limit, understanding the physics and aerodynamics of such sophisticated vehicles and the requisite concentration all make for a compelling combination.
Q: What do you love most about your job? Why?
A: That's easy—the people I work with each and every day. Never have I been so privileged to work with such an innovative, dedicated, professional, and - dare I say - fun group of colleagues. I am motivated by their energy and enthusiasm to take on some of the world's most challenging engineering problems.
Q: We all have stumbles along the way to success. What was one of yours, how did you pick yourself back up and what did you learn from it?
A: I have certainly had my share of stumbles over the last 20 plus years, but that is part of learning this very complex business. The positive is that I was always able to recover through the strength of the team around me, and I recognized early on that I did not need to have all the answers but simply needed to ask the right questions.
Q: What are your favorite personal interests and hobbies, and how much time per month, on average, do you enjoy them?
A: My number one hobby is spending time with my wife and our 4-year old son and we often enjoy that time by traveling. They are my priority away from work. I still manage to find some time to feed my Formula 1 fantasies by taking my car to the track for some hot laps and I look forward to the day when my son will be able to share my passion for cars.
Generated by readers, the comments included herein do not reflect the views and opinions of Rigzone. All comments are subject to editorial review. Off-topic, inappropriate or insulting comments will be removed.
RELATED COMPANIES