Students: How to Network at OTC
by Jaime Kammerzell
|
Rigzone Contributor
|
Monday, April 30, 2012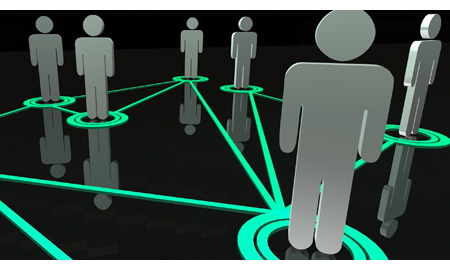 The oil and gas industry cut back on hiring for a few years. But, 2011 oil prices, increased activity in the Gulf of Mexico following the Macondo blow out and drilling moratorium, and significant growth in shale oil and gas drilling in the U.S. has spurred a renewed interest in hiring, and that's just in the U.S. Exploration and production activity is picking up worldwide, too.
While you most likely will not get hired on the spot, student job hunters should come prepared to the Offshore Technology Conference on Thursday, May 3, 2012. Not only is it free for students to attend, but Thursday is the day hiring managers are on hand to talk to students and receive resumes. It also is a great opportunity to network.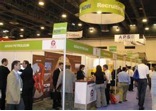 WorldwideWorker Recruiting Now Pavilion at OTC
Homework
Students need to do their homework before they set off to Reliant Park. OTC is host to 2,520 exhibitors representing 41 countries spread out over 603,150 net square feet, including outdoor exhibits. Use the online OTC Planner to map out your strategy and target your top employers.
Before you go:
Make a priority list. You may not have time to speak with every recruiter on site so you better prioritize your face time.
Learn more about the culture of the organization by going to their website and know how you fit with the company. Have questions prepared for each company and, in turn, have answers prepared to standard questions, like "Why do you want to work for our company?"
Write more than one resume if you are looking for more than one type of job. Take printed copies with you. You should also bring business cards to hand out to anyone you meet. You can customize your own online for as little as $10 per set of 100 cards.
Prepare a short introduction, but please don't stick to your script. You'll sound like a recording. Be prepared to be proactive in the conversation.
Dress appropriately. You want to make a good first impression. OTC dress typically runs from polo shirts with company logos and twill pants to business suits. It is always better to be overdressed than underdressed. That said, wear comfortable shoes.
Hit the Ground Running
OTC opens registration at 7:30 a.m. on Thursday morning. Plan to be there as the doors open. You will need every minute to take advantage of this exceptional opportunity to meet oil and gas employers face-to-face. Follow these tips for a successful day at OTC:
Carry as little as possible. A simple portfolio with your resumes, business cards, pen and note pad should be sufficient. Organize your resumes so there is no confusion as to which version you are handing employers.
Approach the booth with a smile, offer a firm handshake, make good eye contact, and stand up straight. These tips may sound basic, but your manners and mannerisms go a long way in making that first impression. You never know who is in the booth at OTC. It could be the CEO of the company or a newly hired engineer. It is worth mentioning that gum chewing is a no-no as well as eating as you walk from booth to booth.
Be sure to exchange business cards early in the conversation. Place the employer's card at the top of your notebook page so you can glance at it if you forget the name of the person with whom you are speaking.
Take notes as you talk to the employer. It gives the impression that you are interested, even if you are not.
Be prepared to submit your resume online, Virginia Tech Career Services advises. Federal regulations require many employers to comply with regulations on how employers keep data on applicants, so don't be surprised if you go home with most of your printed resumes. However, the employer representative you meet on the OTC floor may be taking notes on potential candidates. This is why you should have a business card.
Don't limit yourself. If you have time at the end of the day, approach a booth that looks interesting and not so busy and talk to the folks there. You never know what you'll learn about the industry that may help you land a job.
Follow Up
It is the cold, hard truth that many employer representatives misplace your resume and forget your face-to-face conversation.
George's Employment Blawg suggests you go through the business cards you collected at OTC and pick your top five employers.
Email your contact:
Write how much you enjoyed meeting them.
Add in something memorable from your conversation (refer to your notes).
Ask any further questions.
Tell your contact that you want to apply for a job at the company.
Ask for a name and contact information to where you can send cover letter.
If you don't get any response, email the next five, and so on, until your run out of companies, the Blawg advises. OTC recruiting may be your key into the oil and gas industry, but more likely will be a great opportunity for you to network and learn more about the industry as a whole.
Don't get discouraged if you don't get a job offer through your OTC contacts. The industry is growing and is in need of well educated, ambitious young professionals. Match your skills to a fitting oil and gas industry job and you'll land a job in no time!
---
The Rigzone Career Center is the leading web site for oil and gas industry jobs. Since 1999, Rigzone has connected thousands of industry professionals with jobs around the globe. When you post your resume with Rigzone, it will be available in the Rigzone Career Center, as well as on the sites of our affiliates thus providing the broadest possible reach for your job search. Visit www.rigzone.com/jobs to upload you resume today!
Generated by readers, the comments included herein do not reflect the views and opinions of Rigzone. All comments are subject to editorial review. Off-topic, inappropriate or insulting comments will be removed.