Hiring Veterans Strengthens O&G Workforce
by Jaime Kammerzell
|
Rigzone Contributor
|
Thursday, April 26, 2012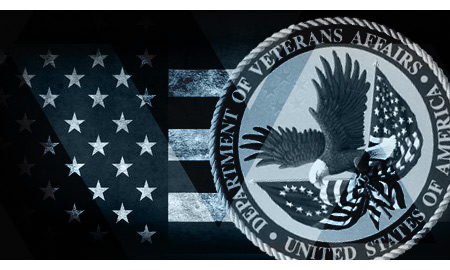 Hiring veterans is not only the right thing to do, but also a smart business decision for any oil and gas company.
Orion International -- a recruiting firm founded in 1991 by five former junior military officers -- focuses on placing veterans in civilian jobs. From the beginning, their mission was to find careers for transitioning military.
In 1994, Orion became the first military recruiting firm to place noncommissioned officers and enlisted technicians. Over the past 21 years, Orion has found careers for more than 25,000 veterans including more than 11,000 officers and 14,000 enlisted technicians and non-commissioned officers.
"The current Veteran hiring climate is extremely positive," Orion International President Mike Starich said. "And not just for feel-good reasons. Companies with a U.S. presence are facing very real issues, two of which stand out: skilled labor shortages and lack of leadership depth to overcome workforce aging concerns. Highly trained and experienced military technicians and military leaders fill those voids perfectly."
Global oil and gas companies have found Orion to be a trusted resource for finding outstanding employees. Clients include Schlumberger, ConocoPhillips, BP, BHP Billiton, Marathon Oil, Weatherford, National Oilwell Varco, Canrig Drilling Technologies and J. Ray McDermott, to name a few.
These industry leaders use Orion to find exemplary employees countrywide.
"When companies have exhausted local talent pools they can take advantage of a deep, nationwide, military talent pool. The military will pay relocation fees up to the distance of a transitioning service member's home of record," Brian C. Smith, an Orion International account executive, explained.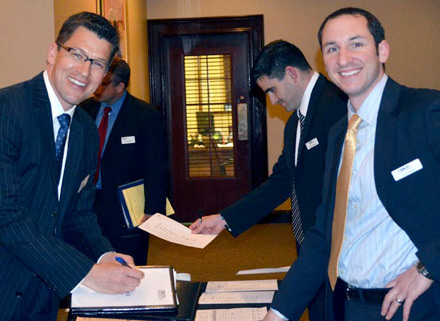 Dallas DCC March 6, 2012. The Orion team works to ensure the best match between candidates and clients at their Military Hiring Conferences.
Orion was the first military recruiting firm to adopt a "candidate first" approach to recruiting applicants, and to focus on the best possible match between candidate and client.
"We bring companies and candidates together that are a good fit," Smith continued. "We bridge the gap between company and candidate by understanding the goals of both the candidate and the company."
Most technical or leadership roles within the oil and gas industry make an excellent fit for a former military candidate, Michael Harvey, a partner at Orion International, explained.
"Roles such as project managers, project engineers, well site supervisors, drilling engineers, operations engineers, field service technicians, and maintenance managers/technicians have historically been a good fit," Harvey said.
The similarities in cultures between the military and O&G industry is another part of the equation that makes veterans such outstanding employees in this industry.
"Our candidates truly excel in a work-hard, focus-on-the-mission and accomplish-it-as-a-team environment," Harvey said.
The original Orion team chose to be the first to educate the candidate on the industries and opportunities available, and to encourage a decisive, well-informed choice before presenting an interview. This ensured the very best fit and increased retention rate. The same philosophy holds true today.
Nevertheless, veterans do face challenges transitioning from the military to the civilian workforce.
"The military is an organization where the ins and outs of how to get things done are very clearly understood; whereas companies may have vastly different procedures and policies," Harvey explained. "A number of our clients will help overcome this challenge by assigning mentors to our candidates as they join those companies. More often than not, those mentors are former military candidates themselves and can help ease the transition."
Likewise, all of Orion's recruiters are former military and have been in the exact position as the job seekers they assist. Colleen Whiteside, marketing director for Orion International, explained the company sends recruiters to military bases all over the country to meet with military personnel preparing for their transition, and Orion's recruiters start working with them about 18 months prior to their transition.
"We give them education and information on industries and careers in which military excel, including the oil and gas industry, and help them establish the best timeline for their search," Whiteside said. "We provide resume help, interview preparation, and set up interviews with our client companies at our hiring events (see sidebar)."
In addition to its ongoing regional and national hiring conference events, Orion is currently hosting special hiring events in support of Joining Forces, a national initiative led by President Barack Obama and First Lady Michelle Obama, along with Vice President Joe Biden, with the goal to improve career opportunities for veterans and their spouses.
Orion and Joining Forces will be co-sponsoring Military Hiring Events at major military installations throughout 2012.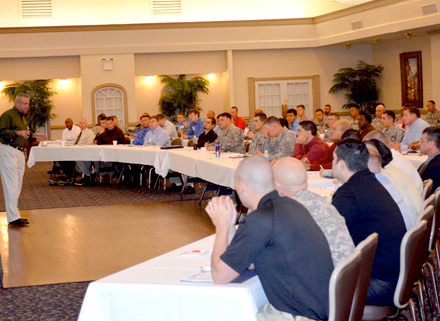 Fort Hood Joining Forces 10. Orion recruiter, Chris Demmons, briefs interviewing soldiers at Fort Hood Military Hiring Event.
The first event was held at Fort Hood, TX, on March 8-9, 2012, and featured many positions in the oil and gas industry as well as several other industries.
"We had participation from the White House as well as the Fort Hood Command group," Whiteside said. Over 100 soldiers, NCOs and officers interviewed and within one week of the event, more than one-third had received job offers. The event was featured on the White House blog.
Hiring managers from oilfield services provider Schlumberger attended, seeking to add additional veterans to the company's ranks. According to Lee Temple, well production services manager in Midland, TX, Schlumberger hires veterans for operator, technical and management positions.
"We see highly energetic, motivated and squared-away individuals coming out of the military. They are career-oriented, goal focused and perform with a high level of responsibility and accountability."
Related articles:
Generated by readers, the comments included herein do not reflect the views and opinions of Rigzone. All comments are subject to editorial review. Off-topic, inappropriate or insulting comments will be removed.