Salazar: Congress Should Ratify Mexico Offshore Oil Pact This Year
by Dow Jones Newswires
|
Ryan Tracy
|
Tuesday, April 24, 2012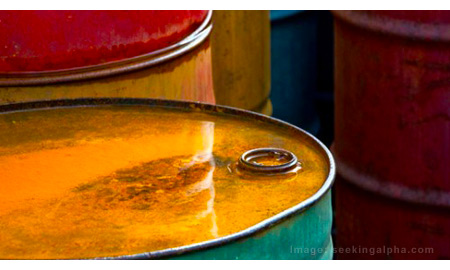 WASHINGTON -- Congress should act this year to ratify an agreement allowing oil and gas drilling along the maritime border between the U.S. and Mexico, Interior Secretary Ken Salazar said Tuesday.
The agreement, which would open up an area the size of Delaware to exploration, has already been confirmed by Mexico's legislature, Salazar said in a speech calling for action on U.S. energy policy. "We shouldn't have to wait to act on the agreement either," he said. "Congress should act."
Both the House and Senate need to pass legislation implementing the Mexico agreement, an administration official said. The administration is also speaking with the Senate about whether the agreement constitutes a treaty that would require an additional Senate vote to confirm, the official said.
Salazar, speaking at the National Press Club, chided the Republican-led House of Representatives, saying the energy-related debates there often reflected "fairy tales and falsehoods" about energy policy and the Obama administration's approach to it.
He said lawmakers should move this year to make "tax credits for renewable energy generation permanent and refundable so there is financial certainty." It would only take a few days, he added, for Congress to pass a law that makes permanent the organizational and regulatory changes the Interior Department made in response to the 2010 oil spill in the Gulf of Mexico.
"I am not trying to give a laundry list of things," Salazar said, acknowledging the unlikelihood of Congress taking up major legislation in an election year. "These are simple things."
"This House of Representatives should put the energy security of the United States of America ahead of the politics of the time," he said.
Salazar also defended the Obama administration's record, saying it has been supportive of oil and natural gas development, but has no "silver bullet" to lower gasoline prices in the near-term.
Generated by readers, the comments included herein do not reflect the views and opinions of Rigzone. All comments are subject to editorial review. Off-topic, inappropriate or insulting comments will be removed.