Shell's Takeover Battle for Cove Energy Almost Over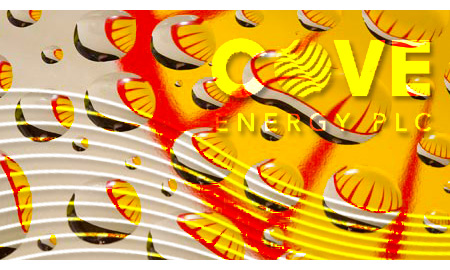 The takeover battle between Royal Dutch Shell and Thailand's state energy business PTT Exploration for East Africa-focused Cove Energy looks to be almost over. Shell and Cove released a joint statement Tuesday that declared Cove's directors would recommend Shell's offer, which values the business at $1.8 billion (GBP 1.1 billion), to its shareholders.
The acquisition fits with Shell's view that East Africa is a "major prospective hydrocarbon province". The Anglo-Dutch oil major already has interests in Tanzania, and the acquisition of Cove marks its entry into new hydrocarbon provinces in Kenya and Mozambique that have significant potential for new LNG (liquefied natural gas) projects from recent gas discoveries.
In Mozambique, the
Rovuma
offshore basin is currently being explored by Cove and its partner Anadarko. Rovuma is an exploration area that holds large resources of natural gas resources that Shell believes are suitable for LNG projects. According to Cove, there is potential for more than 30 trillion cubic feet of gas and six LNG trains.
"The Cove Directors are delighted that, in addition to this being a very attractive cash offer for shareholders, Shell represents an excellent partner for all the stakeholders in the Rovuma LNG project given its extensive project development, operating and marketing experience in the entire LNG value chain. I am confident, following our discussions with the Government of Mozambique, that timely consent for Shell's offer will be forthcoming," said Cove Executive Chairman Michael Blaha.
Shell's first offer for Cove, which valued it at $1.6 billion, was made in February this year. But only days later Thailand's PTT made a counteroffer of $1.8 billion, which Shell has now matched. Two Indian firms – ONGC and Gail India – have also shown interest.
The recommendation from Cove's directors suggests that the deal is pretty much complete, but Cove accepting another counteroffer from one of Shell's rivals should not be ruled out. In such a case Cove's directors have agreed to a 'break fee' arrangement between the company and Shell, which would see Cove having to pay £11.1 million to Shell if an independent competing offer being announced prior to Shell's offer lapsing or being withdrawn.
Generated by readers, the comments included herein do not reflect the views and opinions of Rigzone. All comments are subject to editorial review. Off-topic, inappropriate or insulting comments will be removed.